Christine& Jusper, gorgeous couple from USA came to Rome to celebrate their engagement.
So we made an amazing engagement photoshoot in the center of Rome. Here are some pictures of their love story photo session. Hope you will enjoy watching them and don't hesitate to book your own Rome elopement photoshoot with your Rome photographer.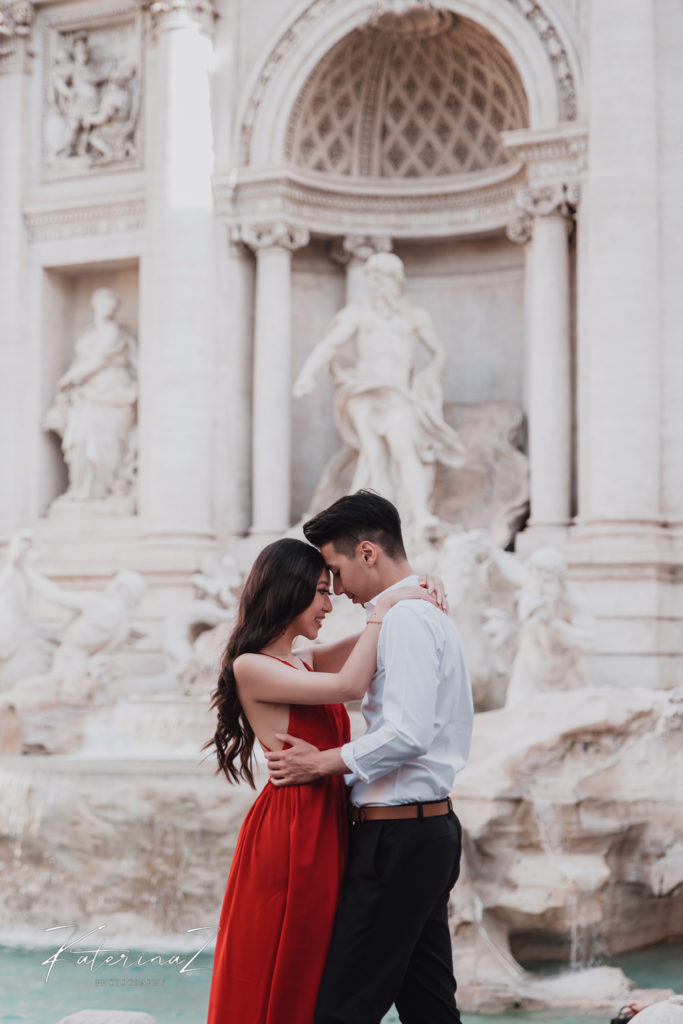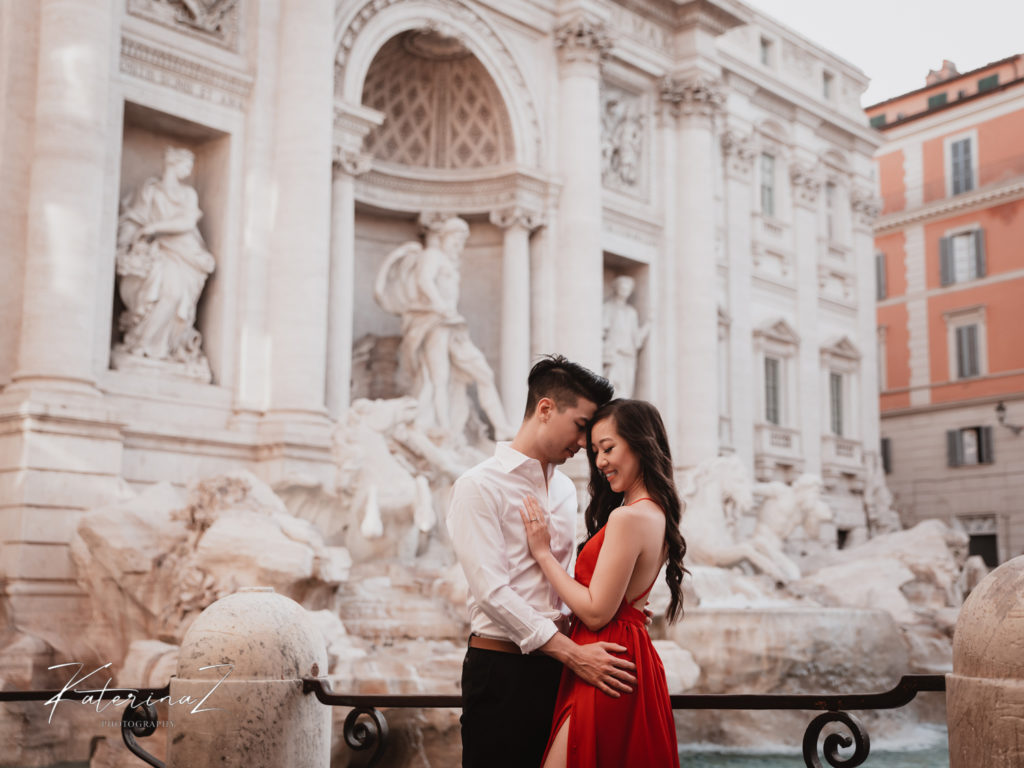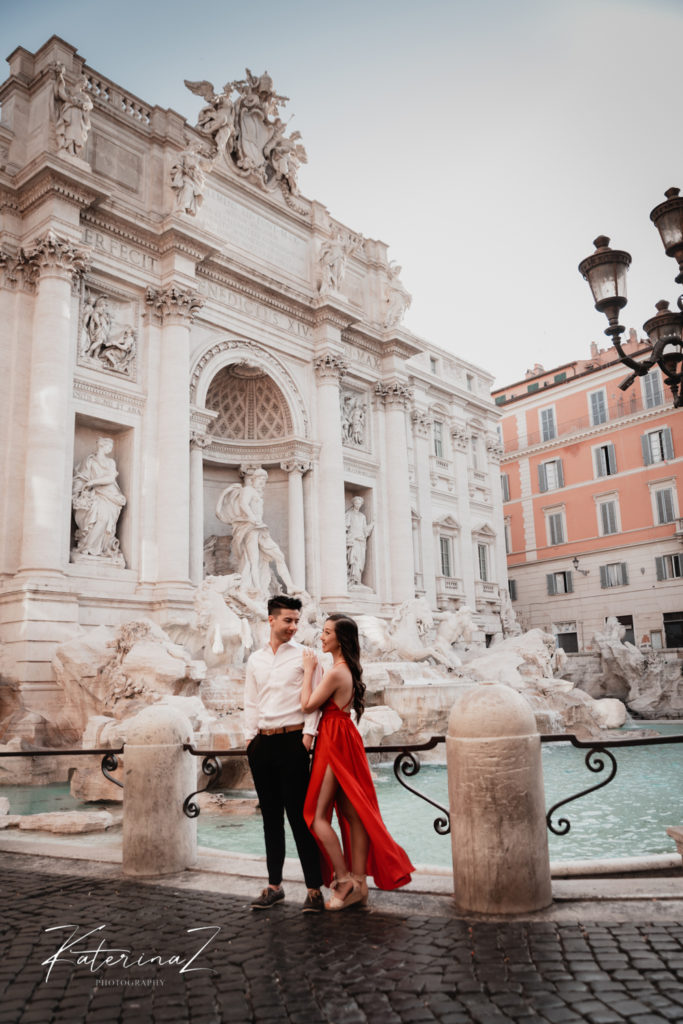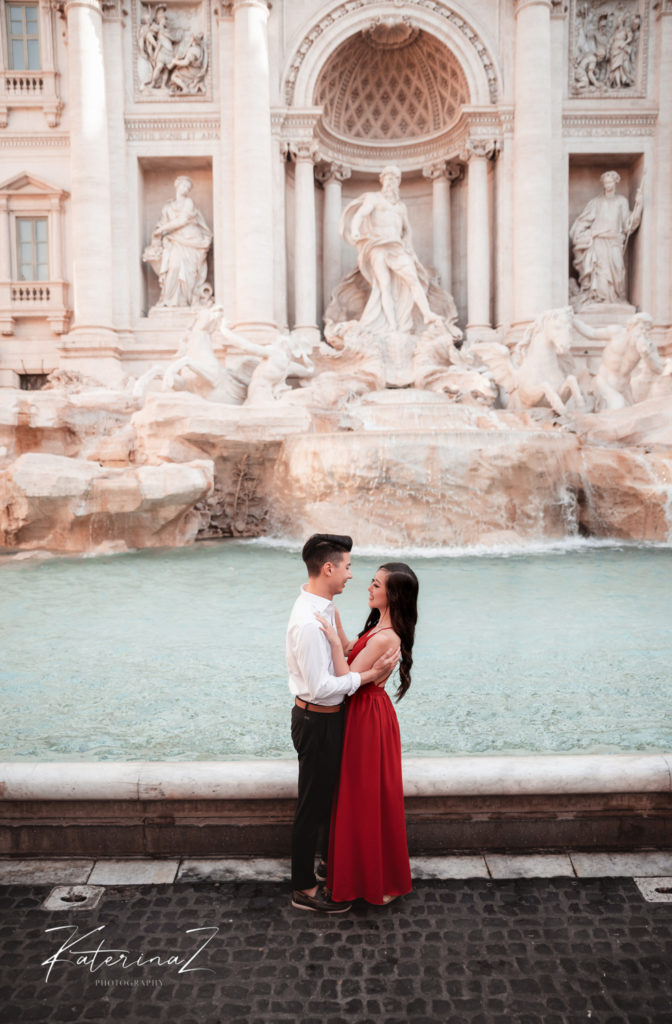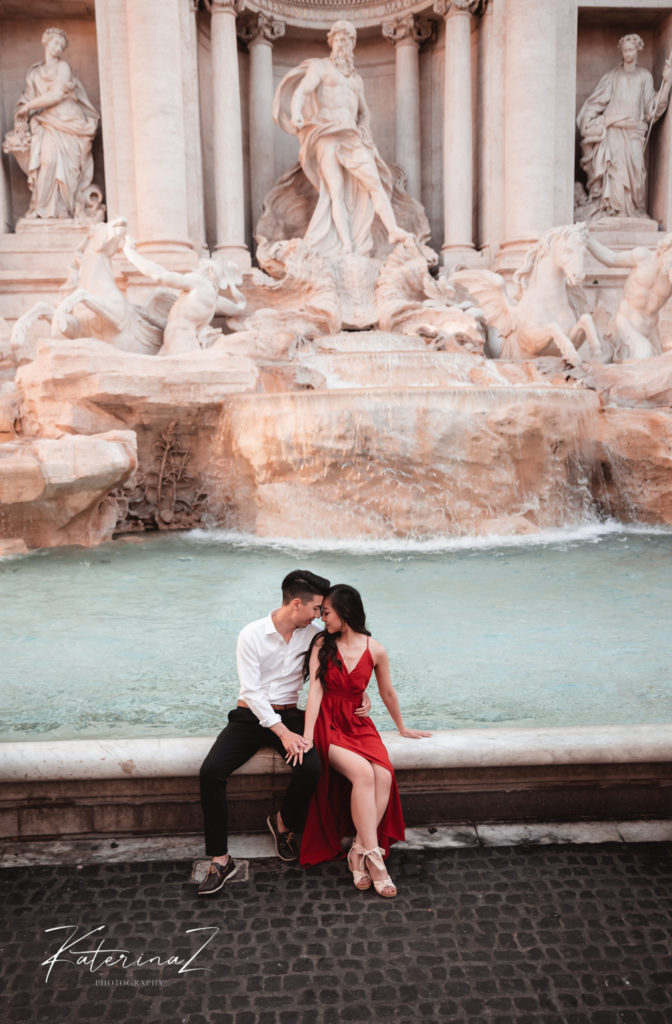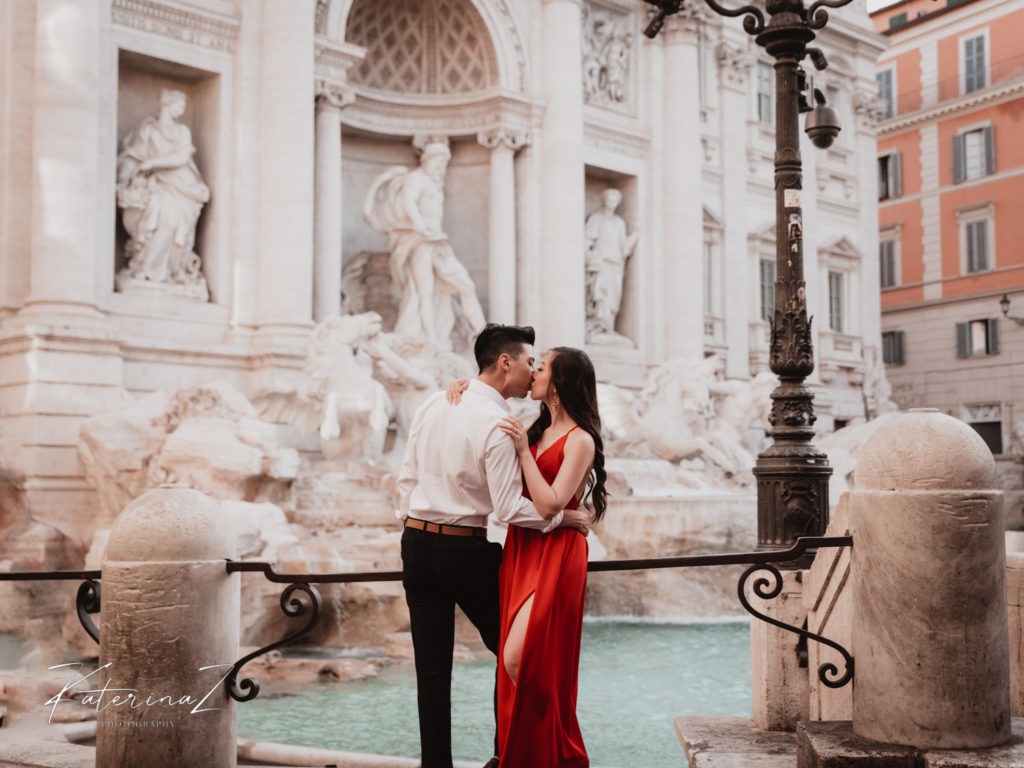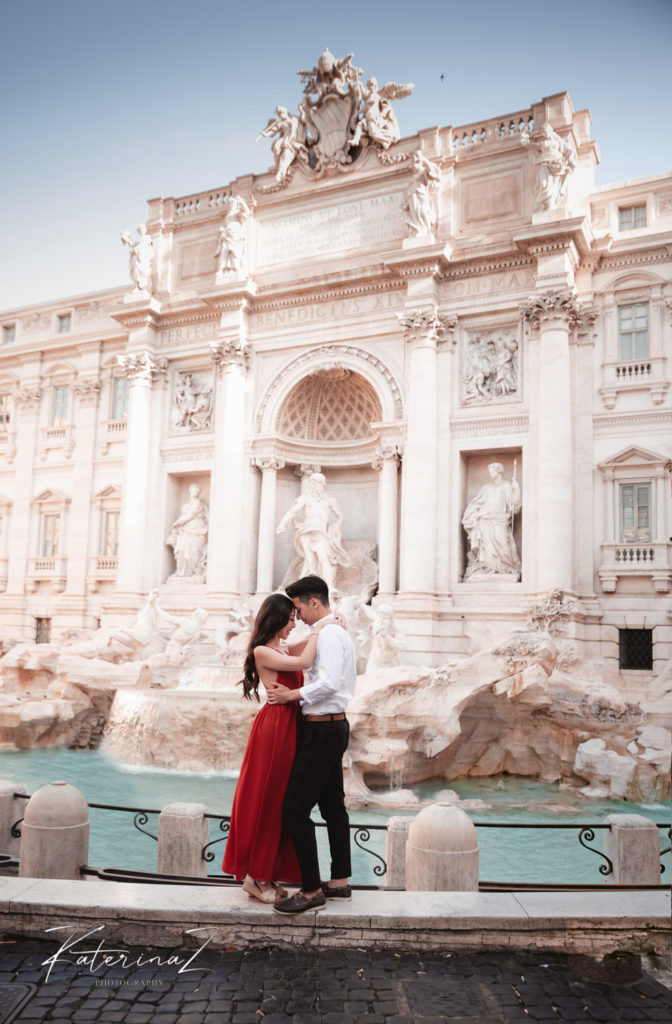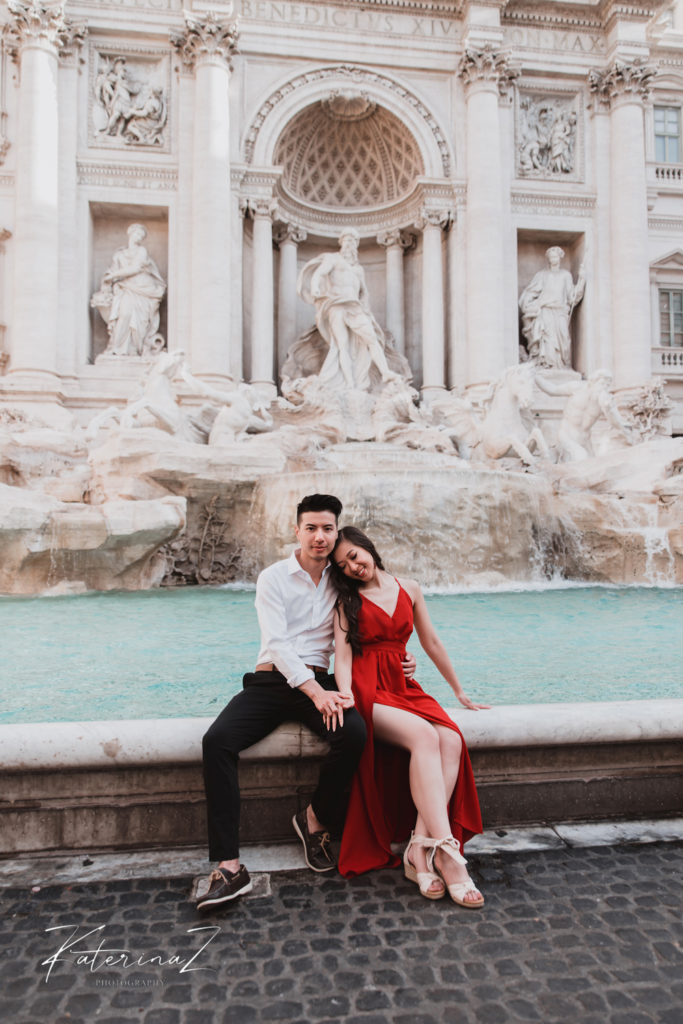 And of course we started our photoshoot early in the morning in front of Trevi ! in the summer, the sun rises very early and this allows us to start a photo session before the fountain fills with tourists.
After Trevi Fountain we went to the Pantheon, it was still close for public (it opens at 9 am), so there were no people in the line in front.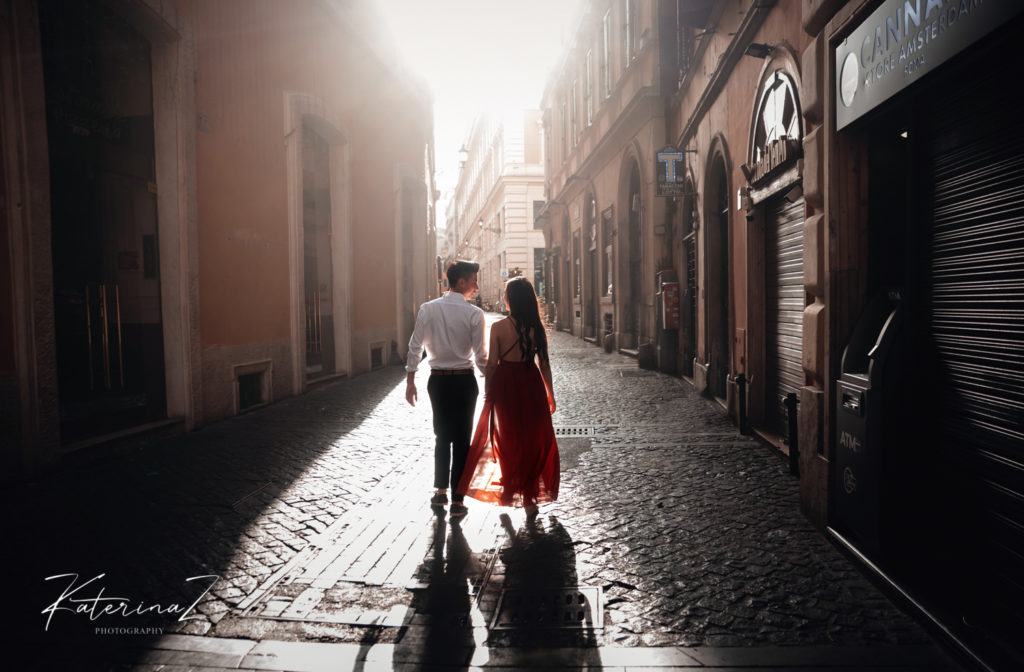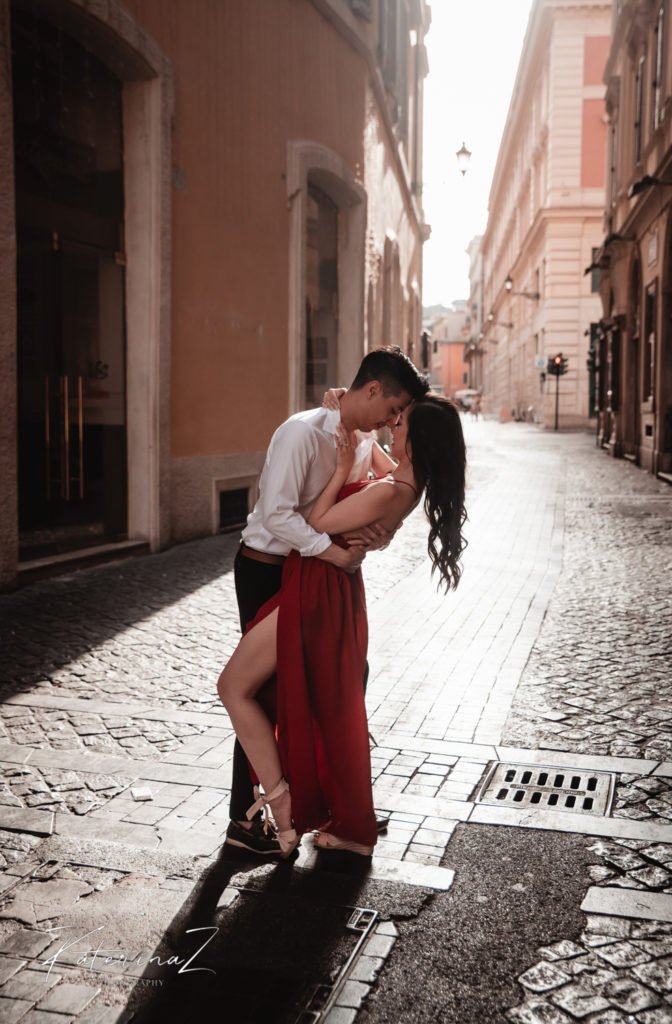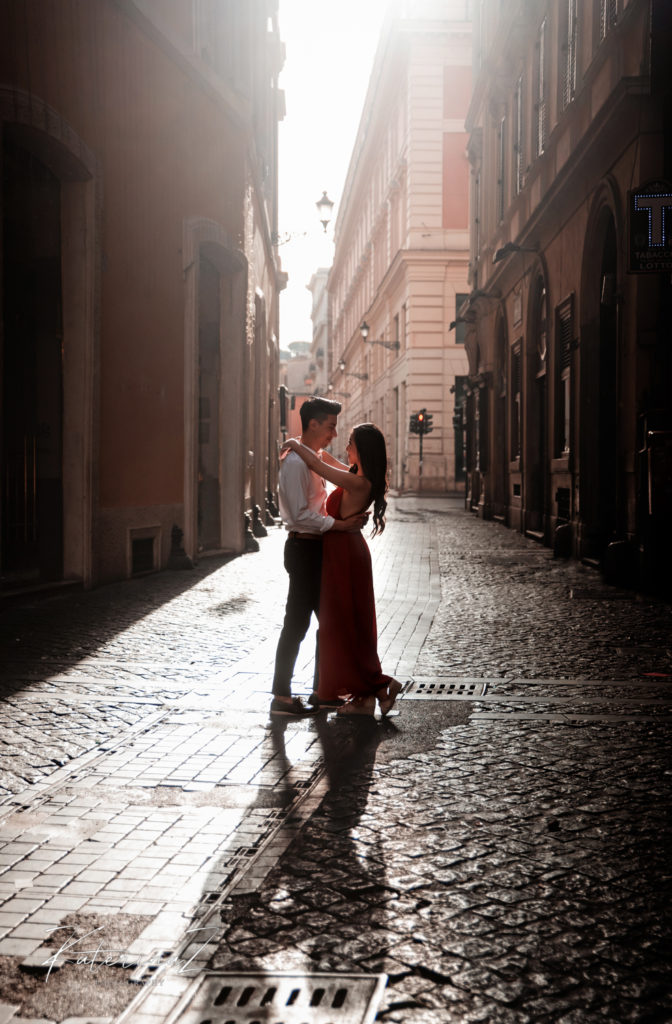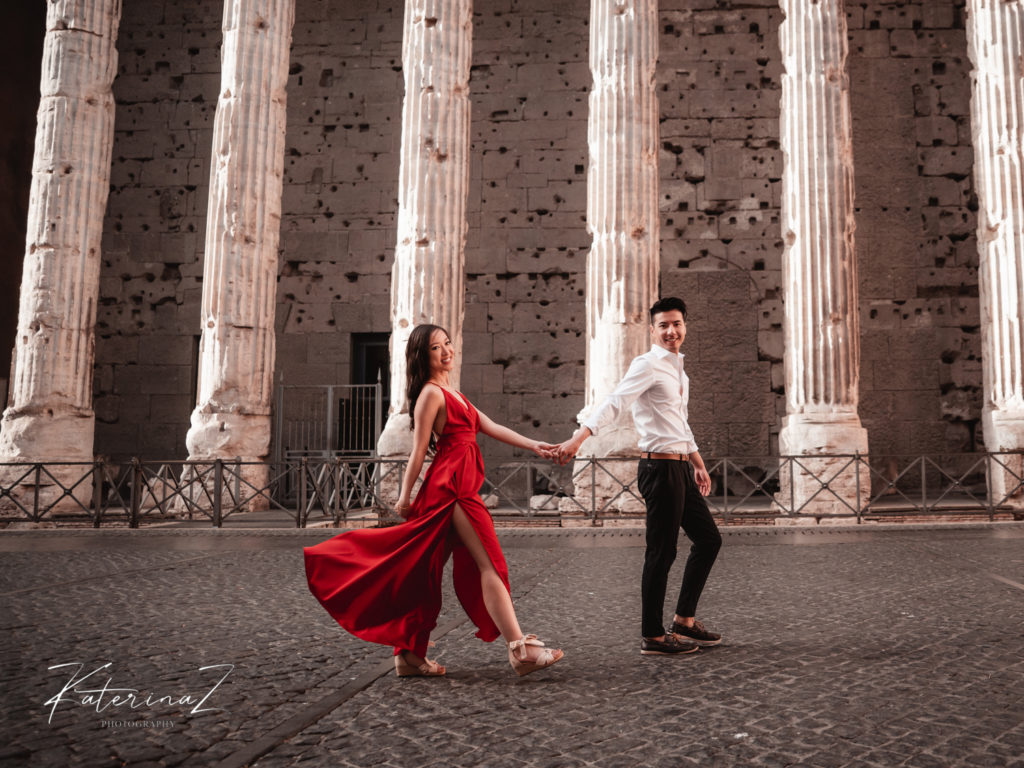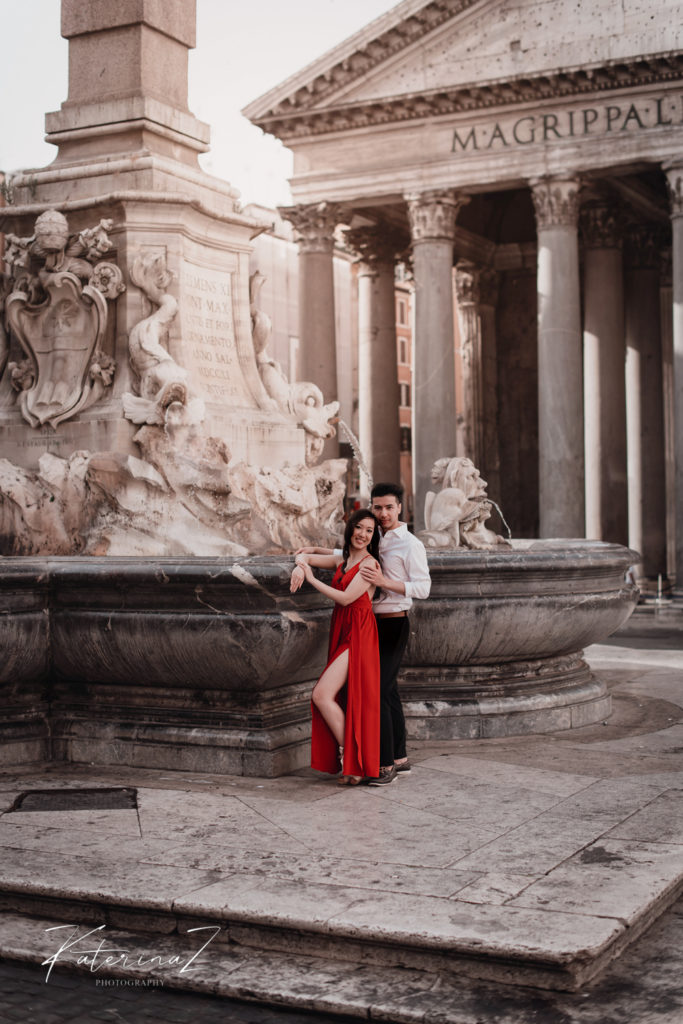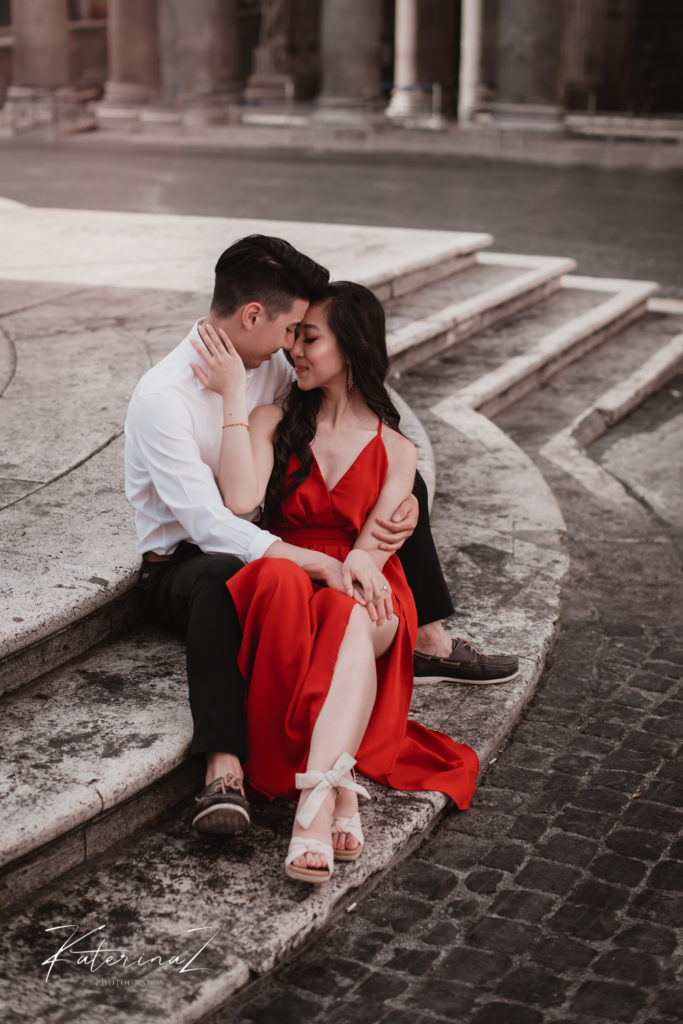 After 10 minutes of walk we reached Capitoline Hill  to continue our photo session,  a georgeos view to Roman Forum.  And at the end we made a photoshoot at Colosseum.