SURPRISE PROPOSAL in Rome
Are you looking for a photographer to capture your marriage and surprise proposal in Rome ?
Just let me know your dream  proposal plan and i'll help you:  Chamagne, flowers, music.. I will help you to plan all of the details of your  proposal ,  for making sure that your proposal goes perfecrtly and  she will "YES" in a perfect moment in  a perfect place in the city of love.
You'll receive beautiful photos  to share with your family or friends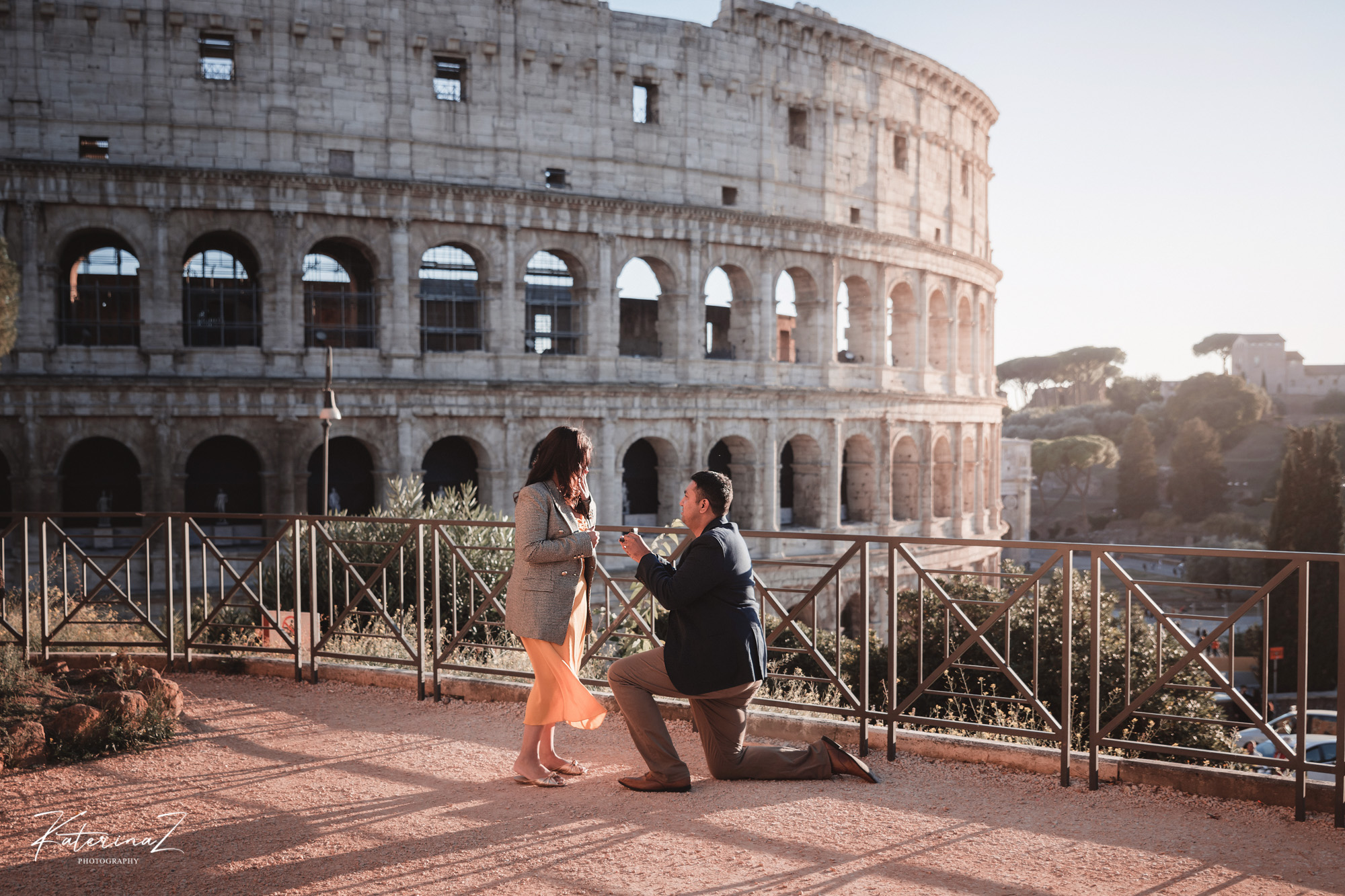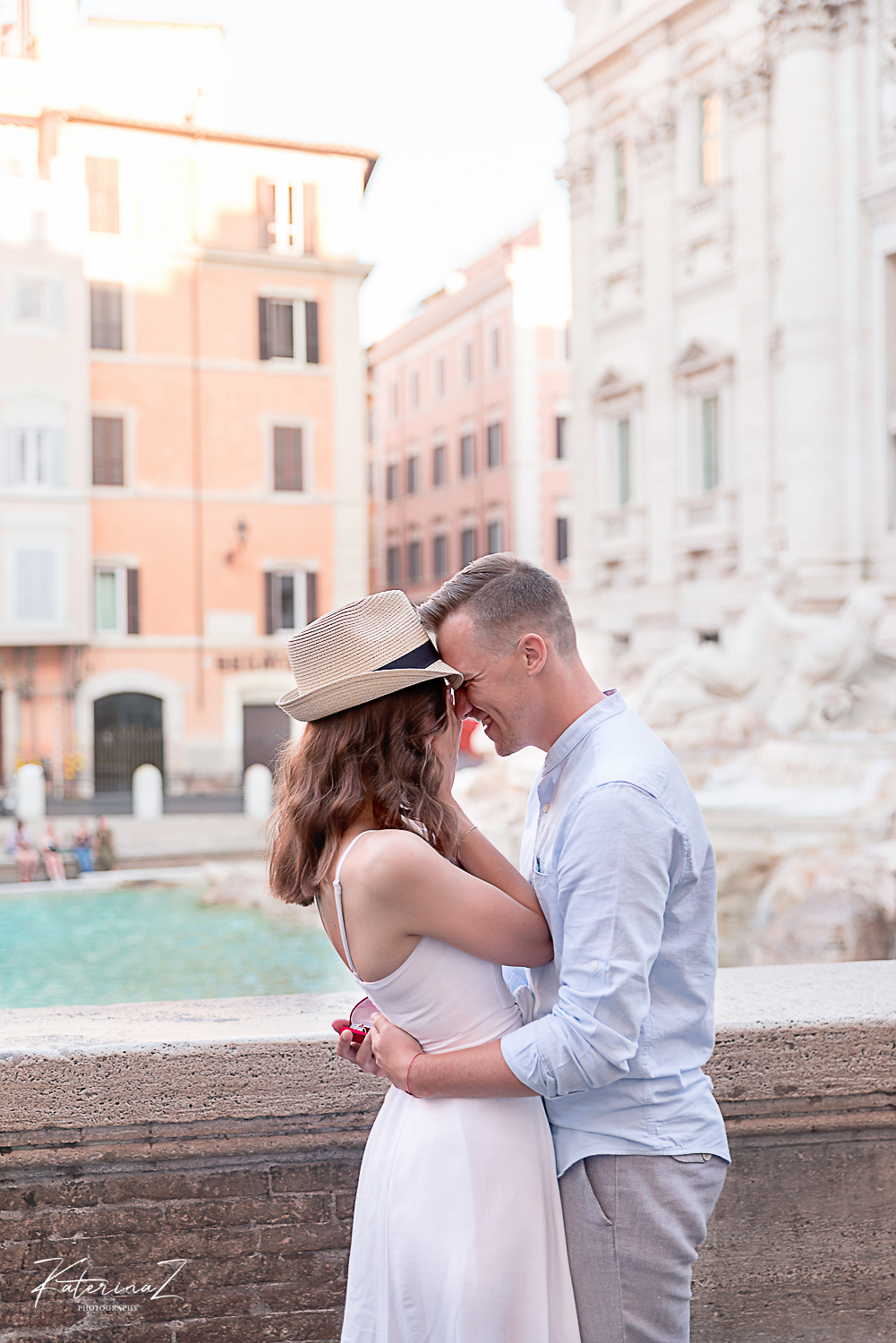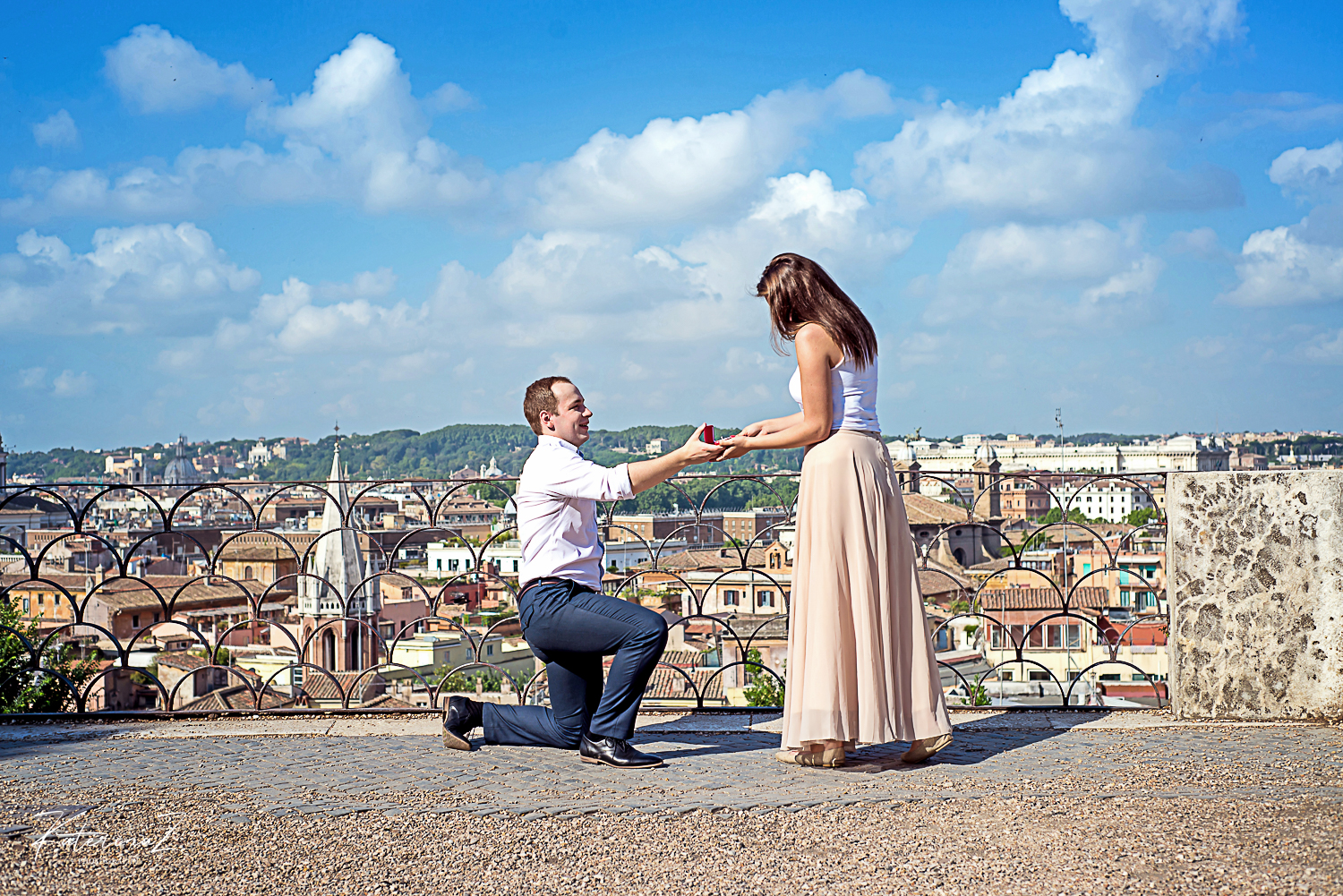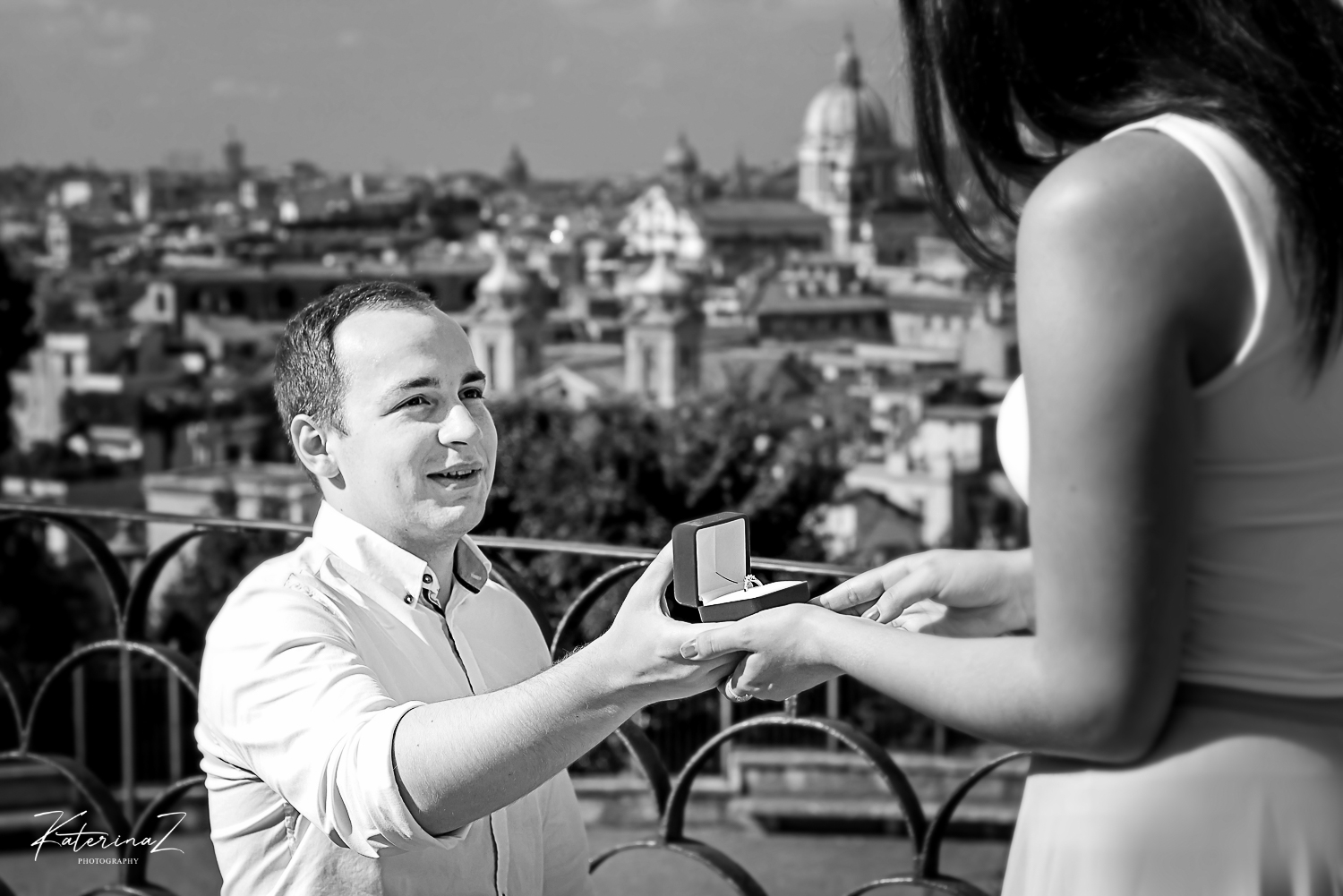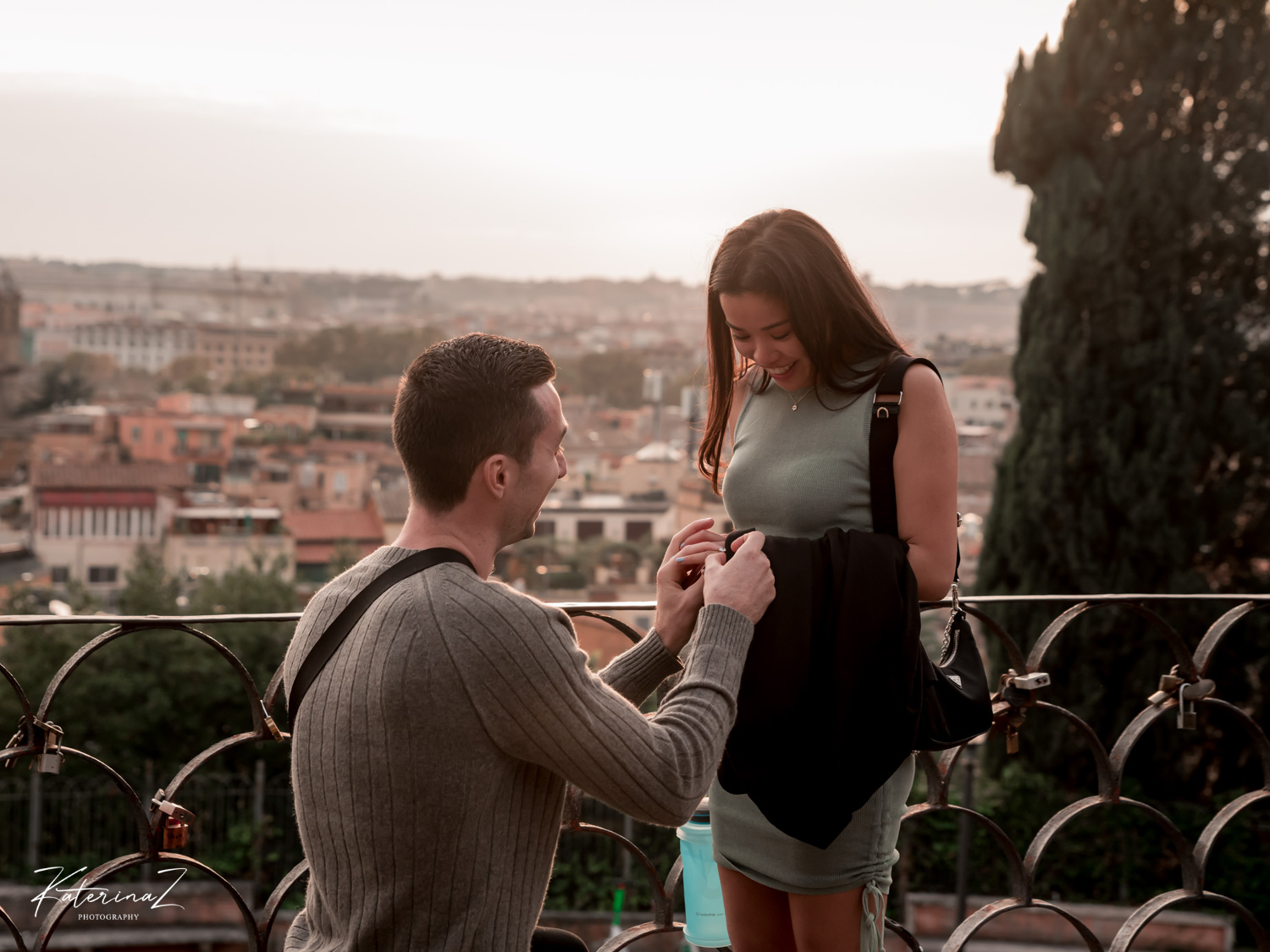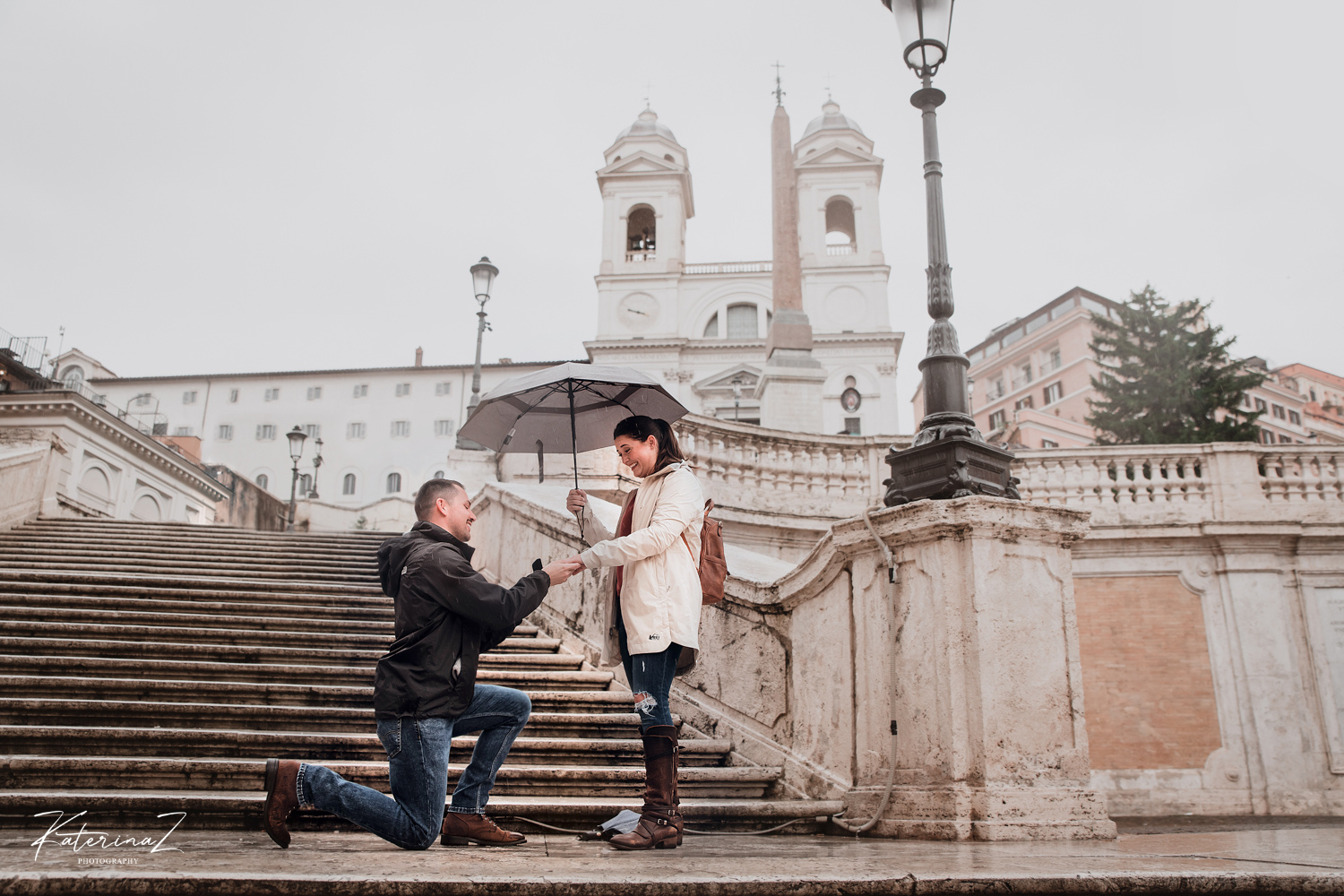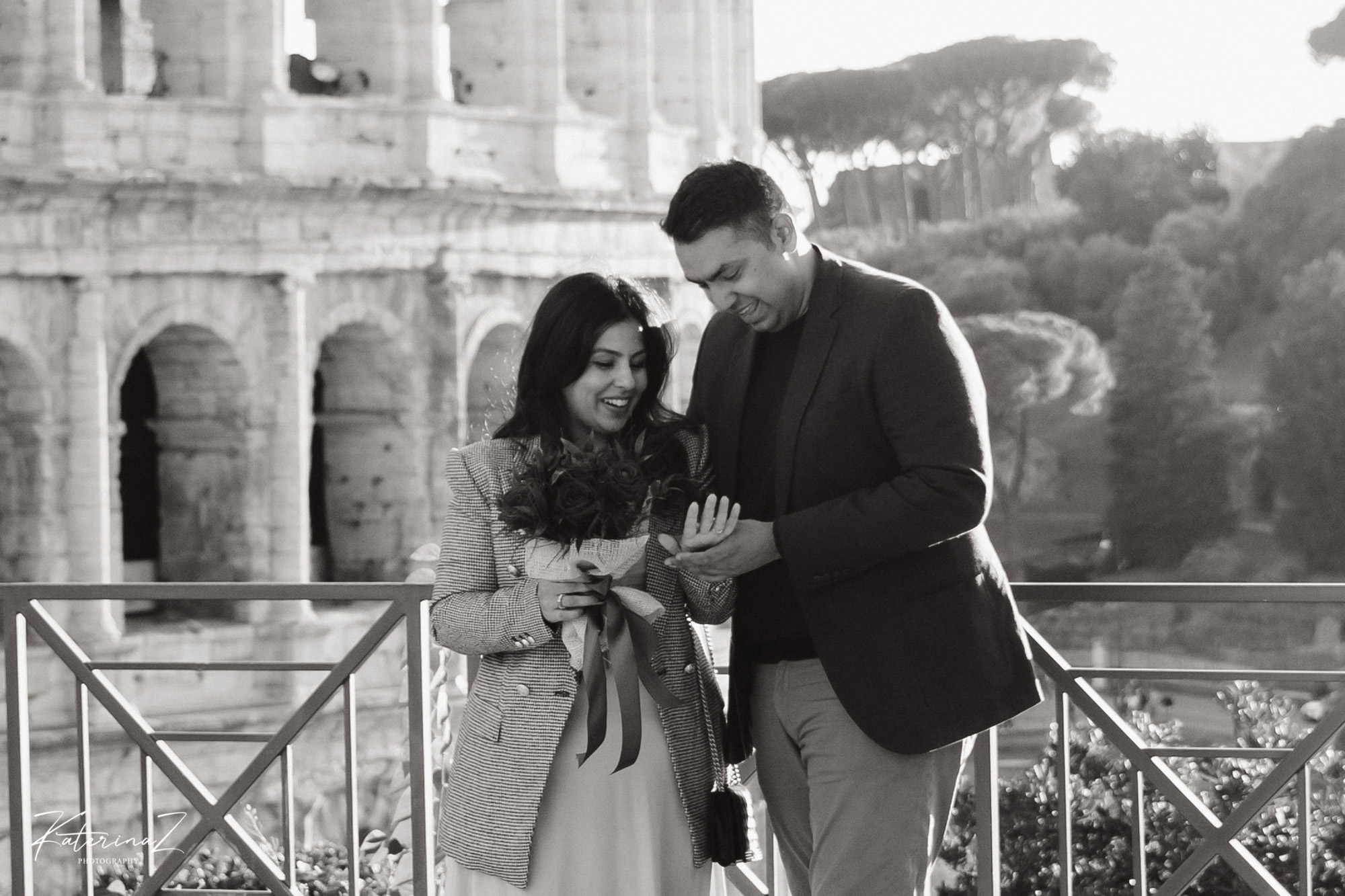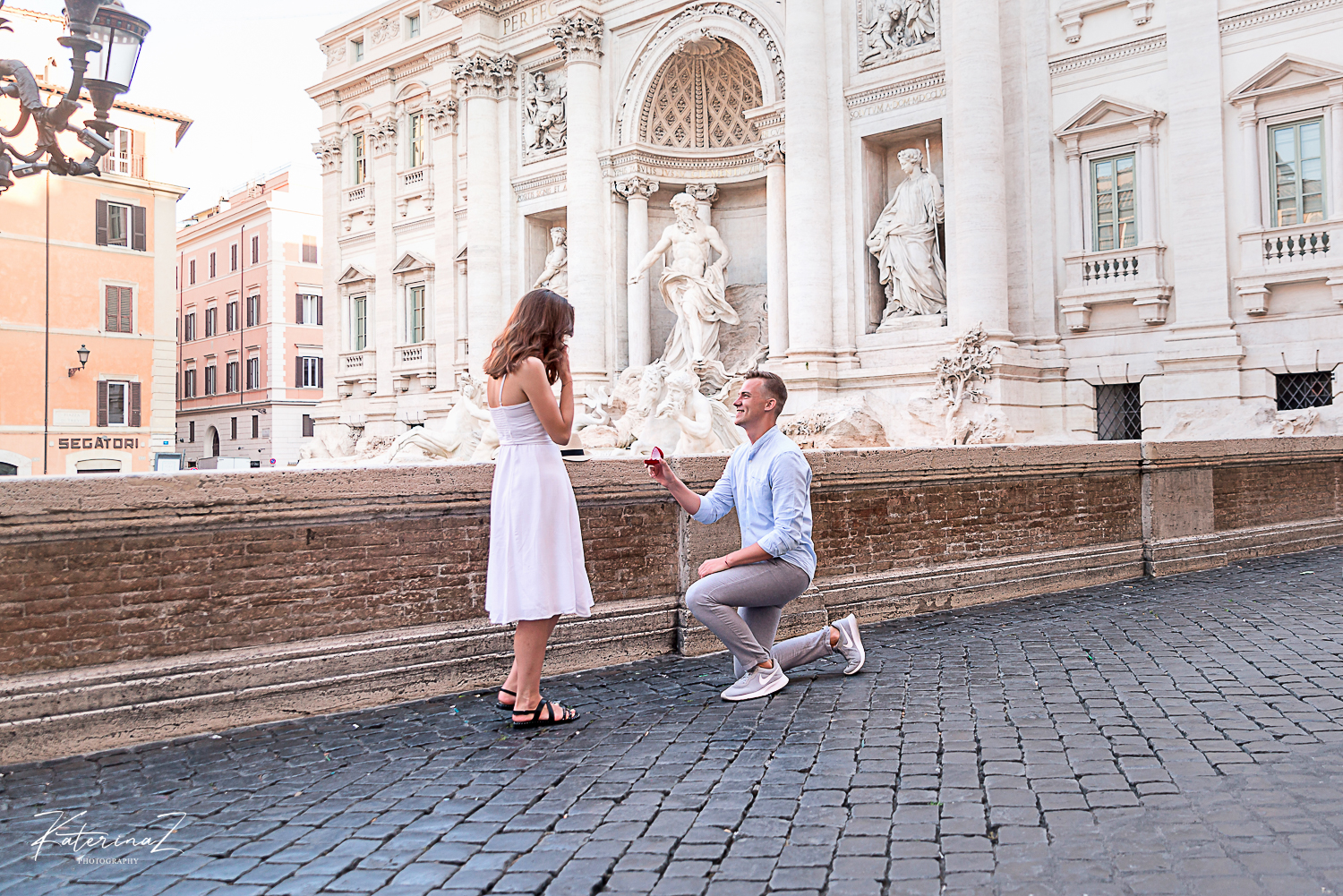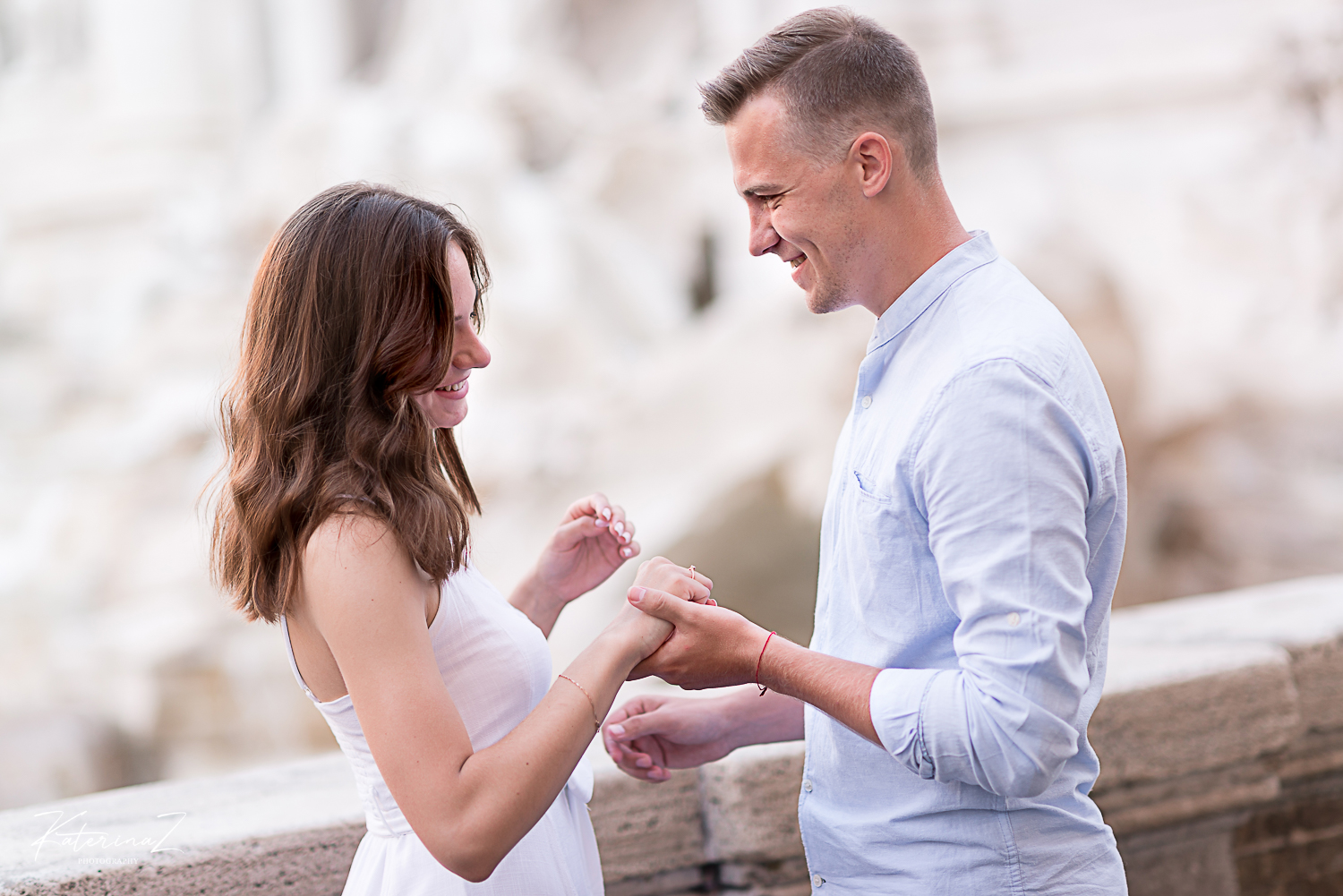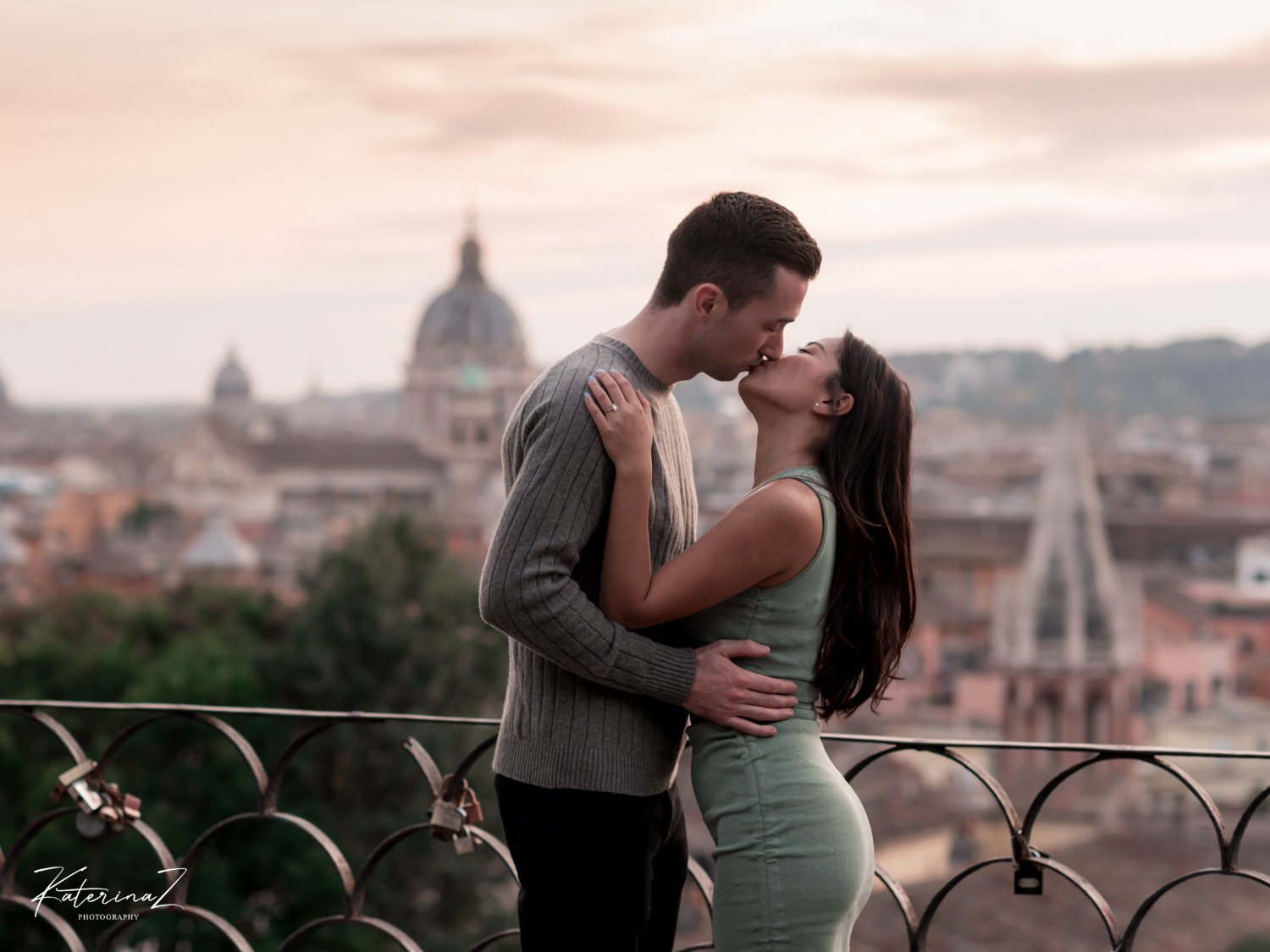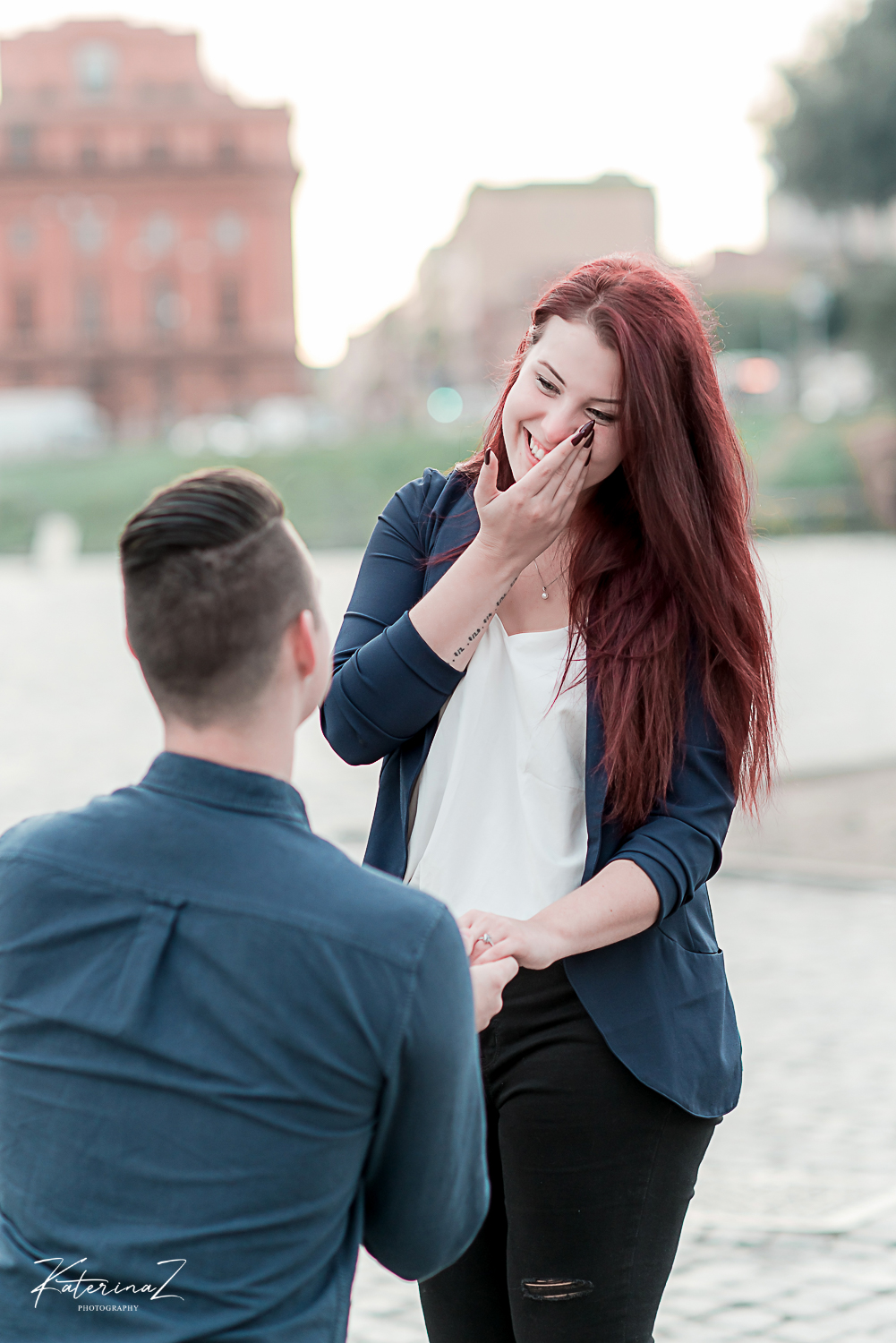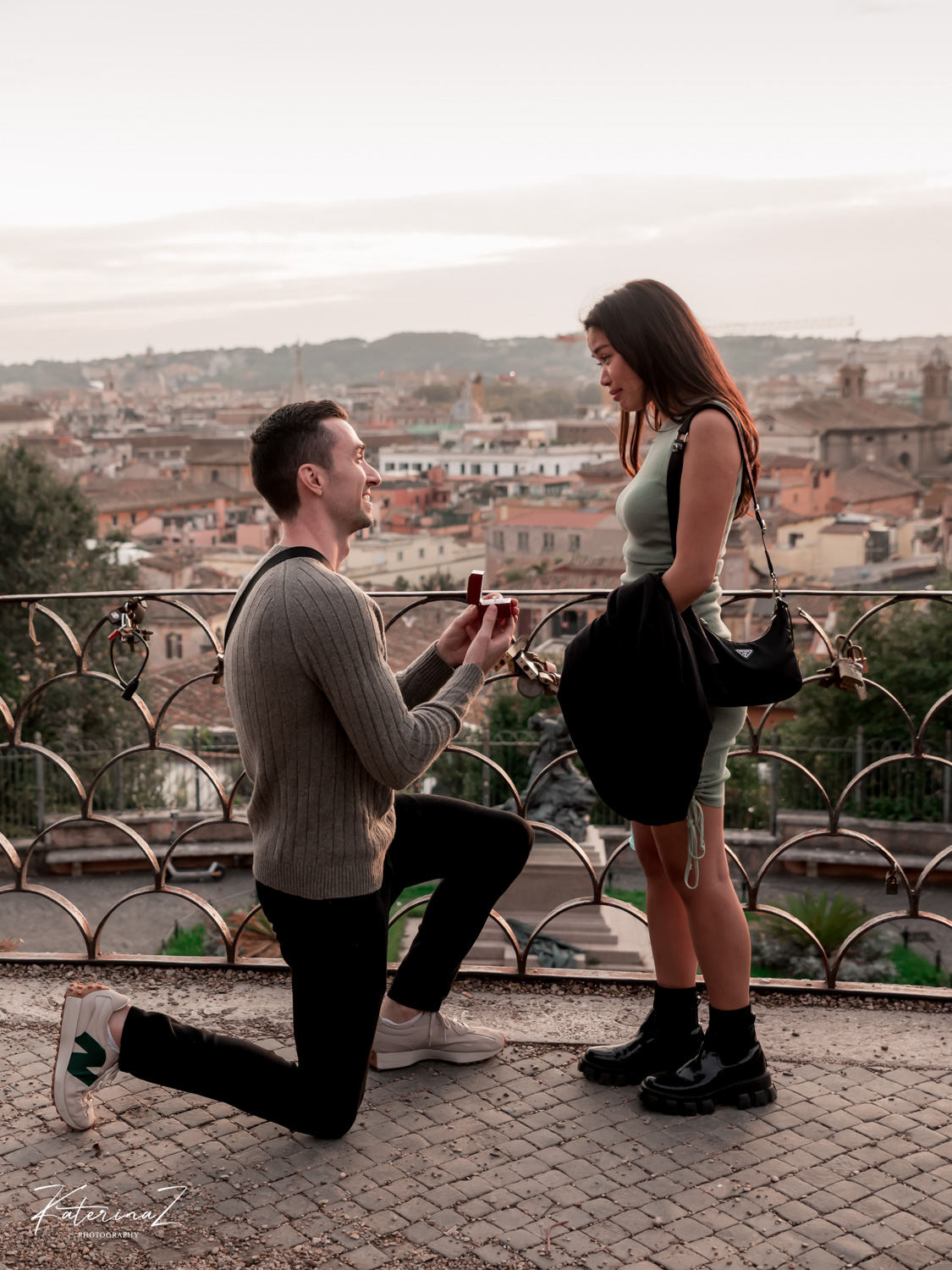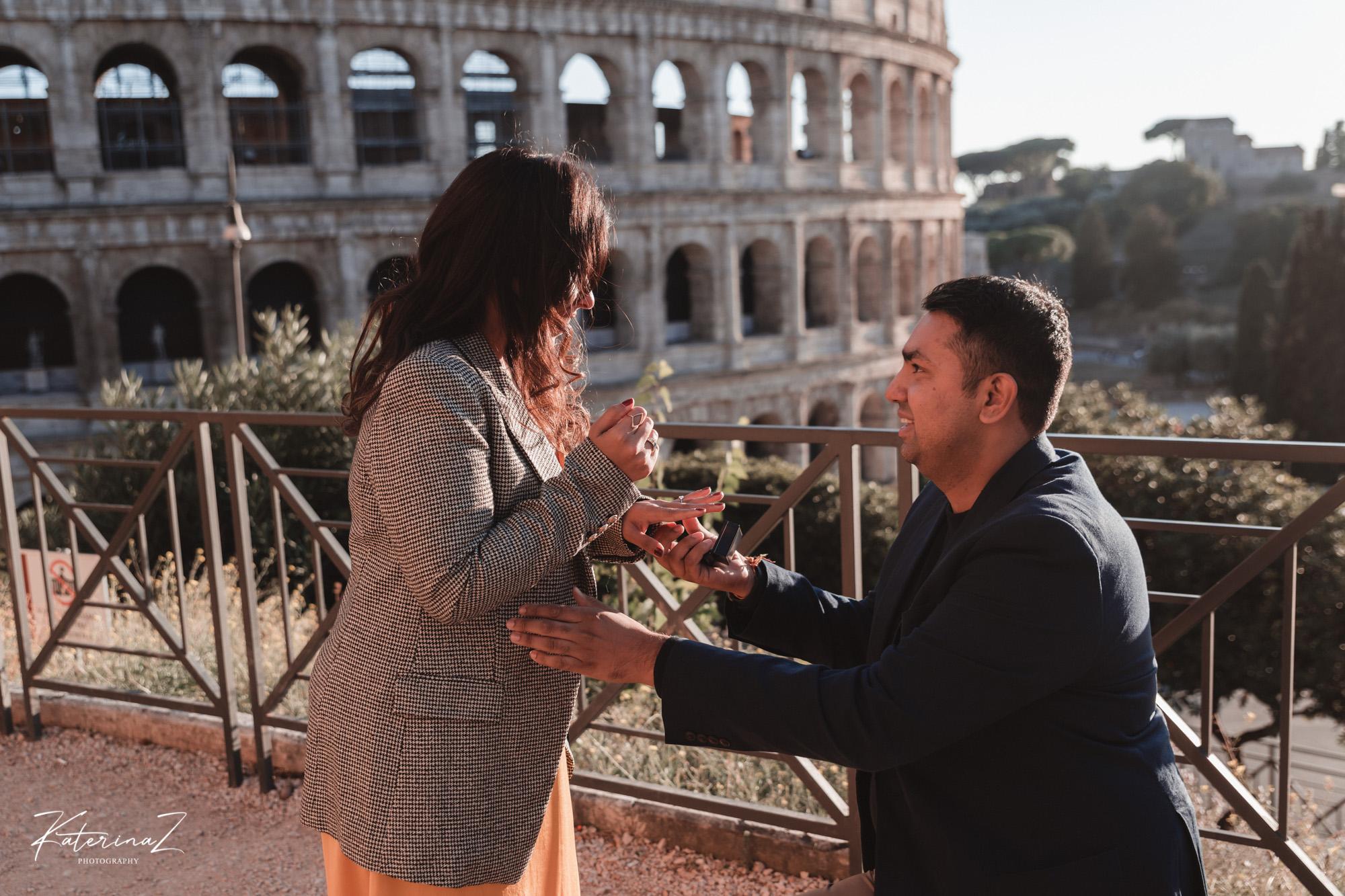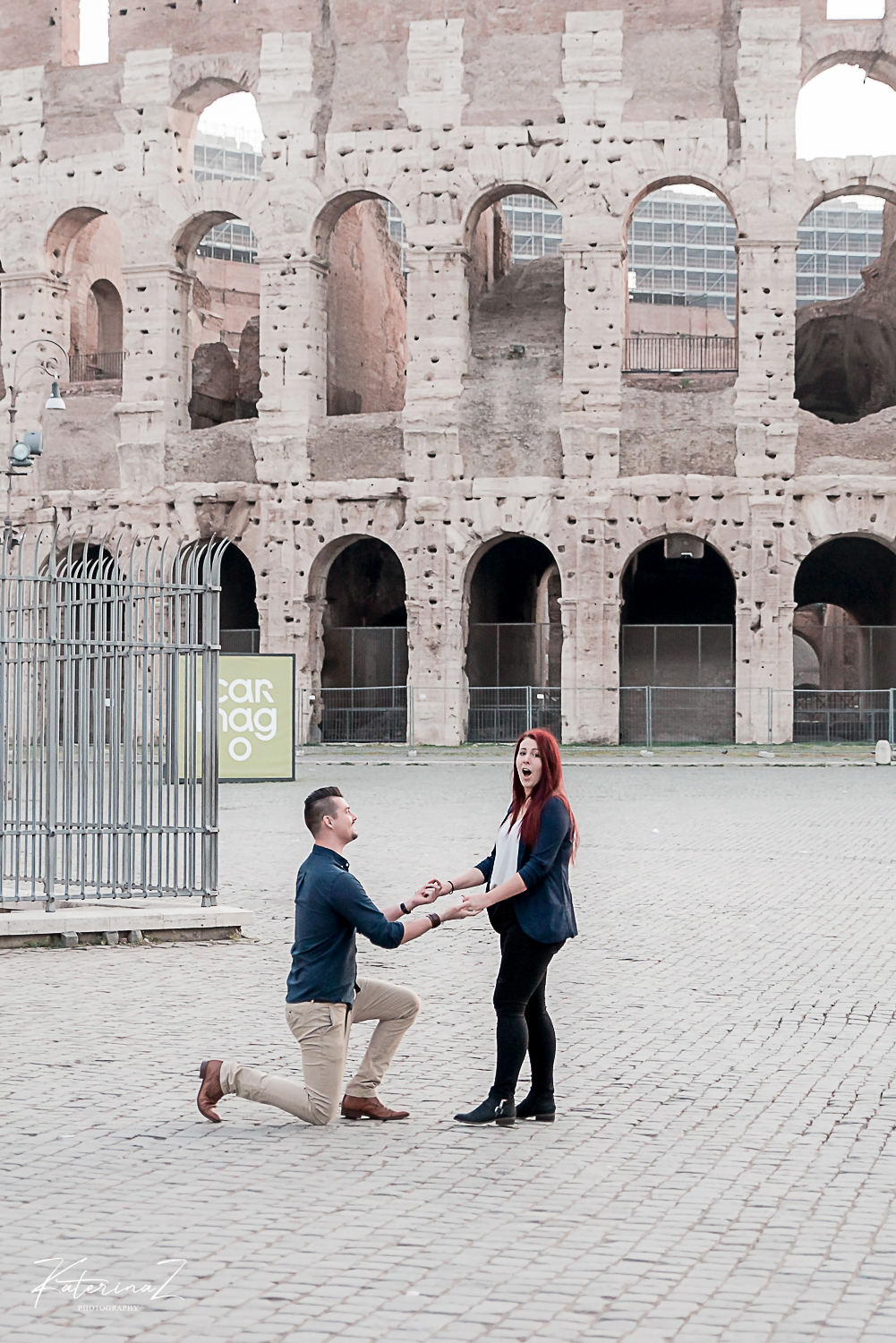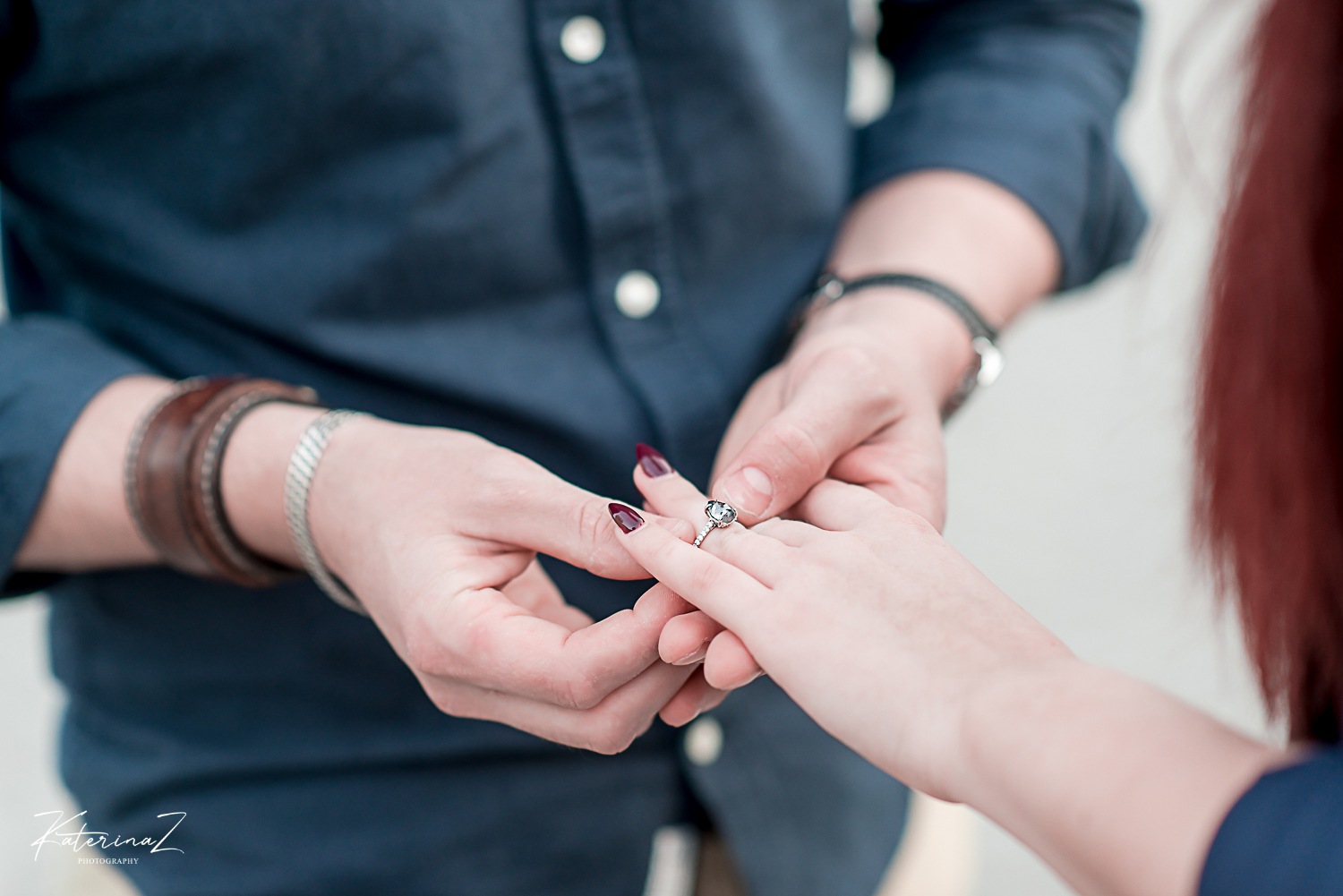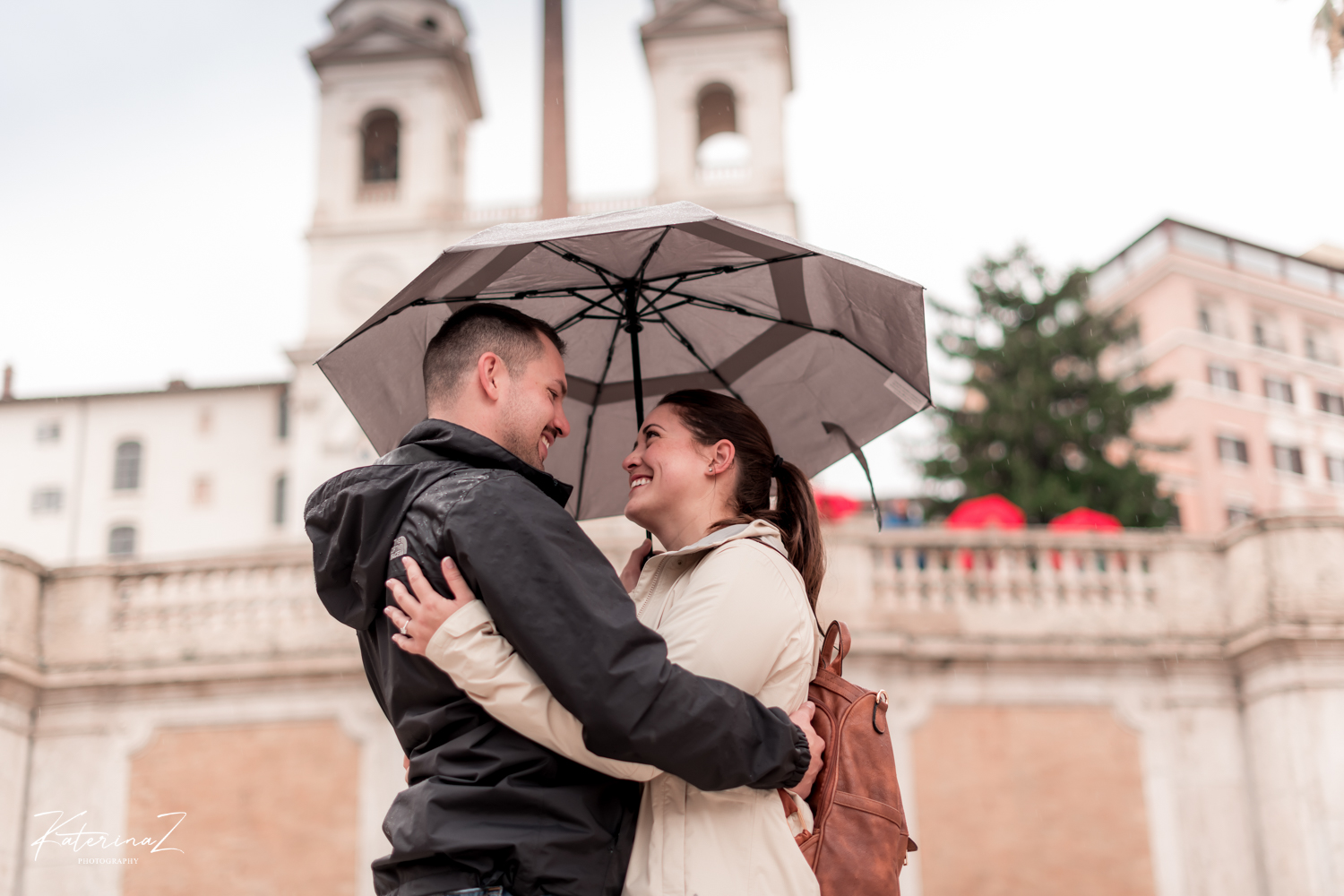 Frequently Asked Questions about Surprise Proposal photoshoot in Rome
WILL HAVING A PHOTOGRAPHER THERE RUIN THE SURPRISE?
Absolutely not! I have a vast amount of experience that allows me to be as inconspicuous as possible so that I don't ruin the very special surprise you have put so much work into.
CAN WE HAVE SOME ENGAGEMENT PHOTOS TAKEN AFTER THE PROPOSAL?
Yes! My presence will be revealed shortly after your proposal. I will introduce myself to your partner, after which we will spend some time taking photographs at the location of your proposal. The first few hours after the proposal are the most emotionally charged, so it's always a great idea to have this very special time captured.
HOW DO I BOOK?
Simply fill in the contact form with your proposal details and I will be in touch with you shortly.
CAN I GET THE PHOTOS IN PRINTABLE SIZES?
Of course! Your photos will be delivered to you in full resolution to enable you to do with them as you please – from putting them on Instagram to having them printed.
WHAT IF I NEED SOME ADVICE?
If you need any help preparing for the big day, I am always happy to advise and offer my expertise on the best lighting conditions and locations in Rome for the best photographs.
Should you need assistance for a more elaborate proposal, I can refer you to some of the best proposal planners in the country who will be able to oversee this event for you.
HOW IS A PROPOSAL PHOTOGRAPHY SESSION DIFFERENT FROM ENGAGEMENT?
It's mostly the same.  The significant difference is that your photographer won't meet you before they start shooting.  Your proposal location needs to be very precise, and I find that I need to do more planning and research regarding the light/backdrop etc.
After your proposal, and she/he has said, "Yes!" I introduce myself, and we'll go on to have a full engagement shoot.