It was  Rudy's dream to have his wedding in Rome, in front of Trevi Fountain. I was really worried about this location, it is one of the most popular place for Rome photoshooting, there are always lot's of people there. I've done lot's of couple shootings at Fontana di Trevi before, but it was always possible to choose the best moment, light and  point without tourist, but you don't have this possibility when you shoot a wedding ceremony.
The morning of the ceremony, I met Mr. Bonelli – an English speaking celebrant and we choose together the best point without tourists to have an symbolic ceremony. So, at 7.30 am Megan arrived with her Mom. It was very emotional when Rudy met his beautiful bride in front of Trevi Fountain and  we got to experience intimate and romantic wedding ceremony.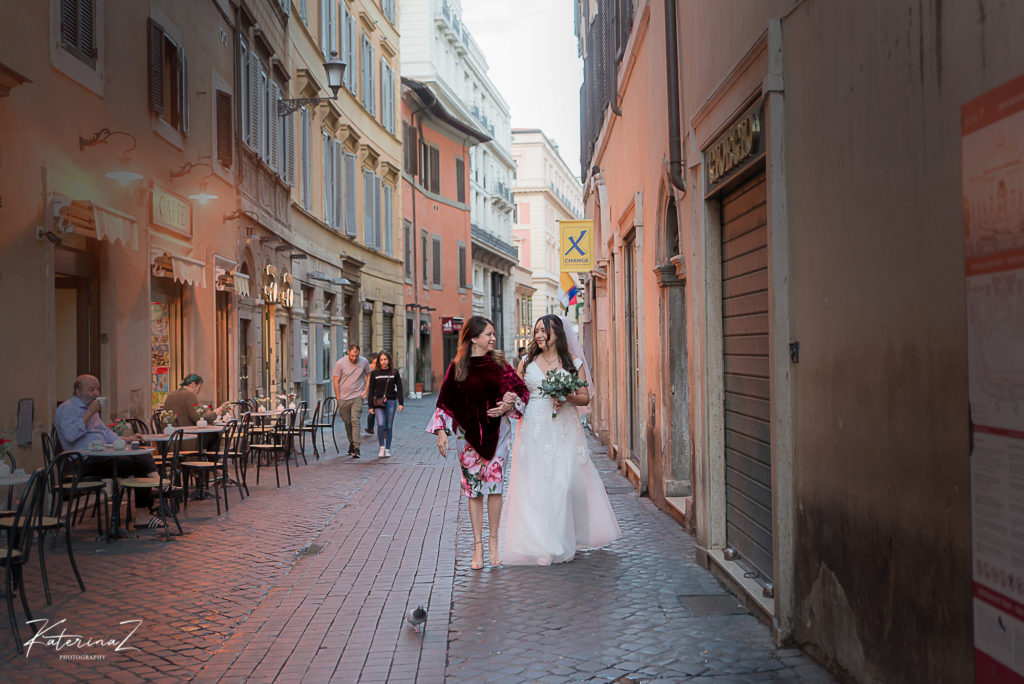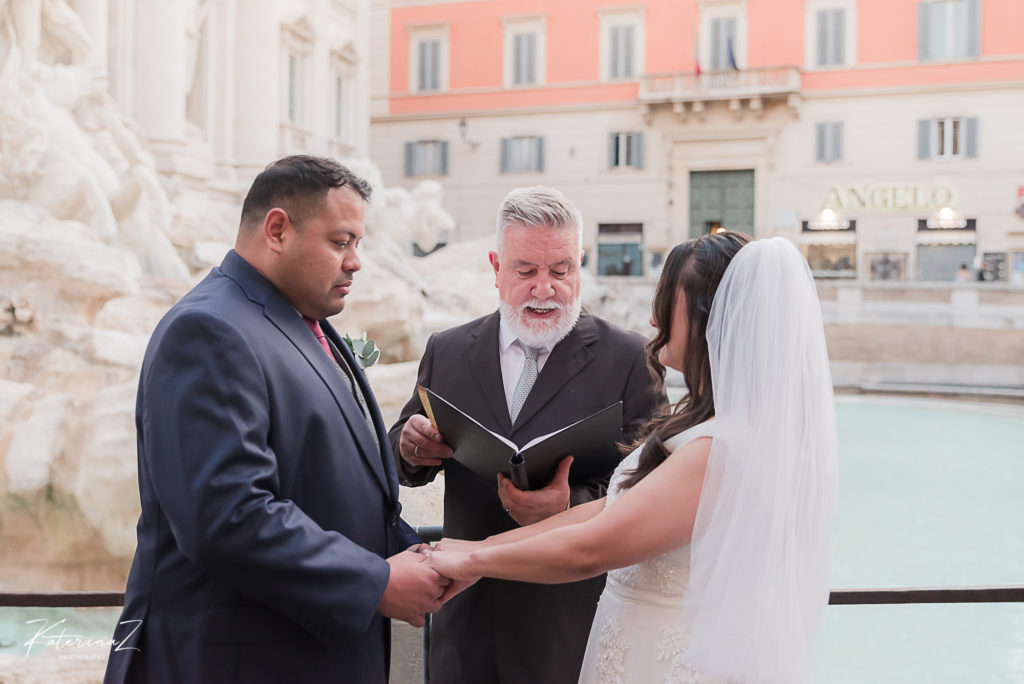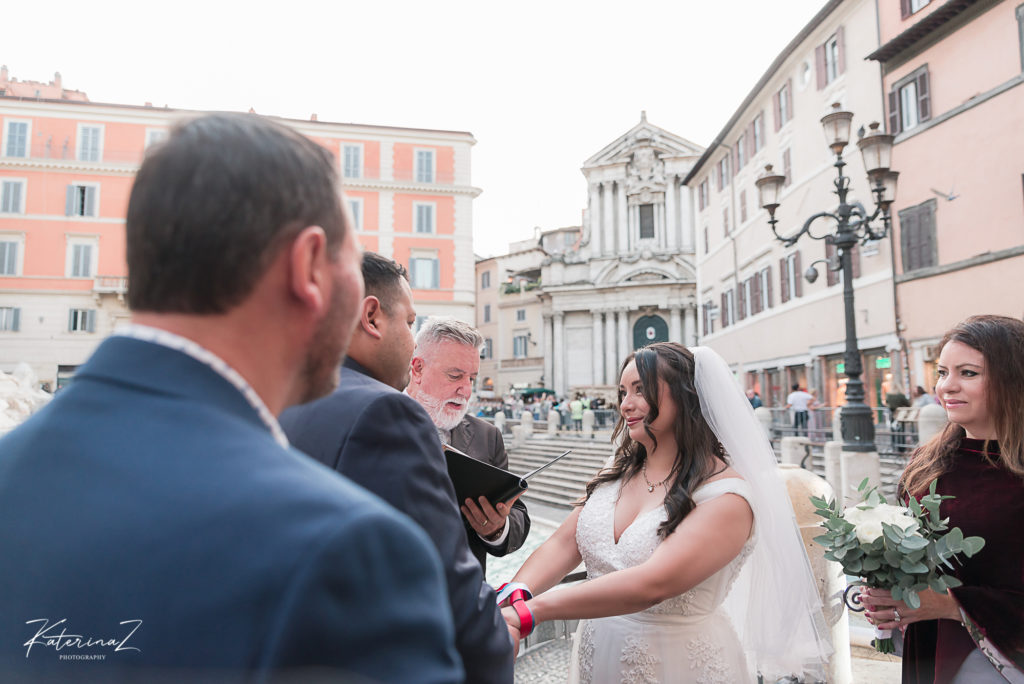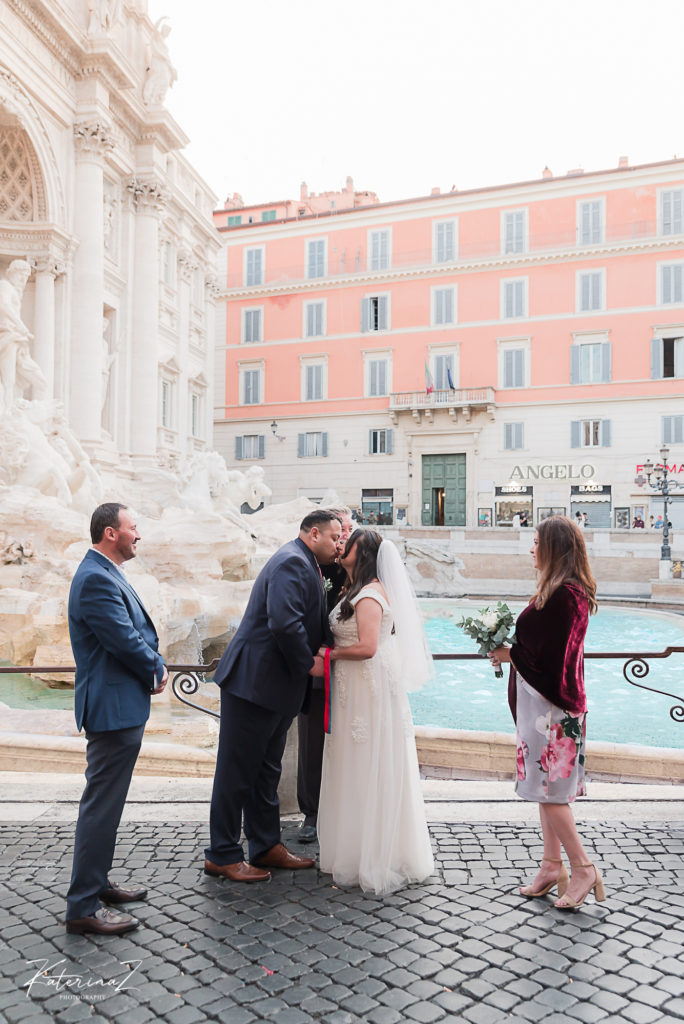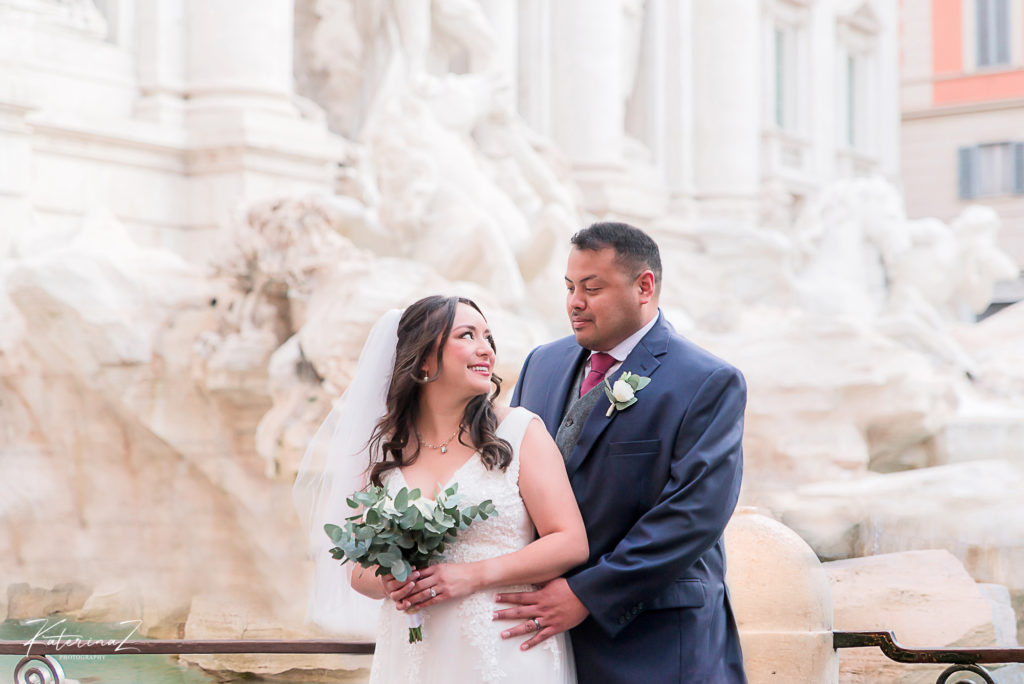 After the wedding ceremony at Trevi fountain, we got pictures in front of Pantheon, at Capitoline hill and in front of Colosseum.