There are so many locations in Rome that offer a perfect background for a surprise marriage proposal! Today I want to show you a perfect surprise wedding proposal at the Colosseum. Brandon contacted me few months before their trip in Rome, so we planed all the details ahead of time in order to maintain the best surprise effect. So, on the agreed day, I was at Coloosseum staying at a distance to snap whenever Brandon was ready to propose.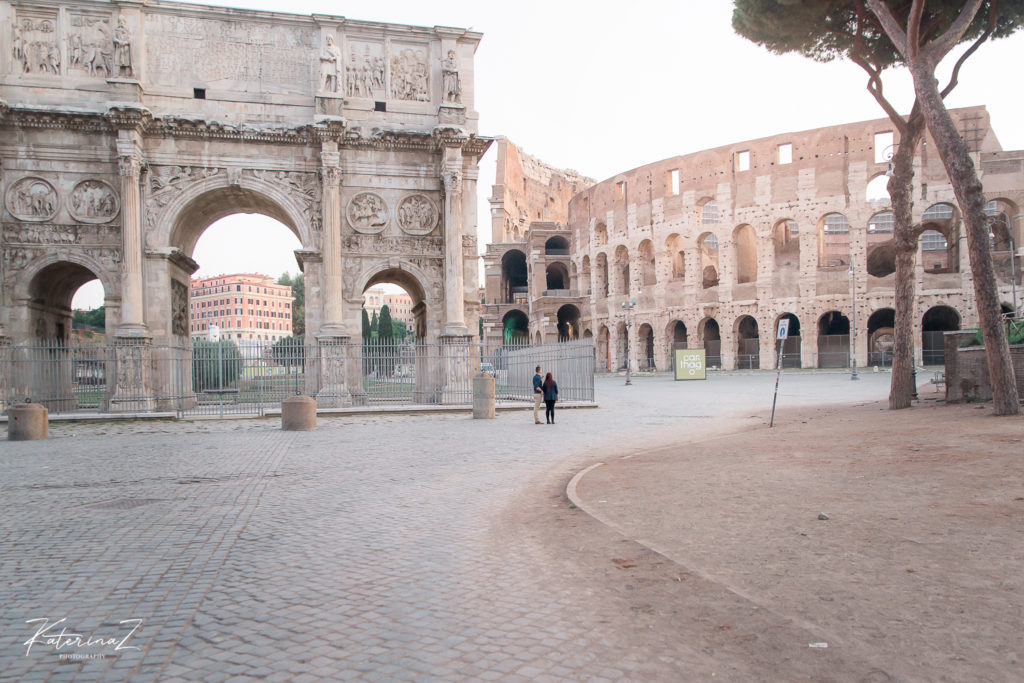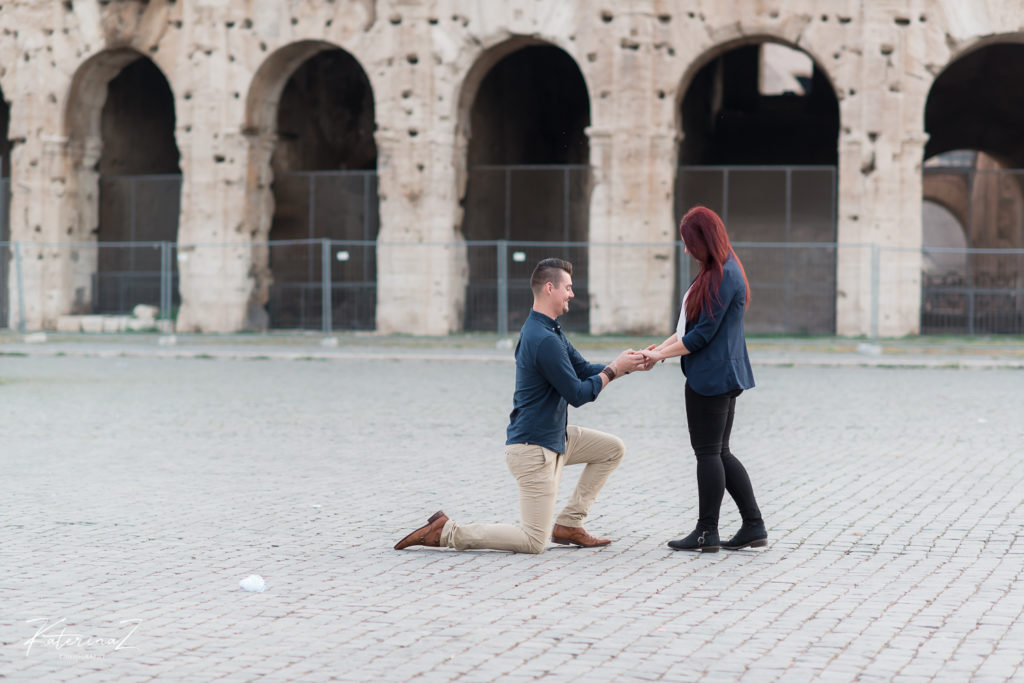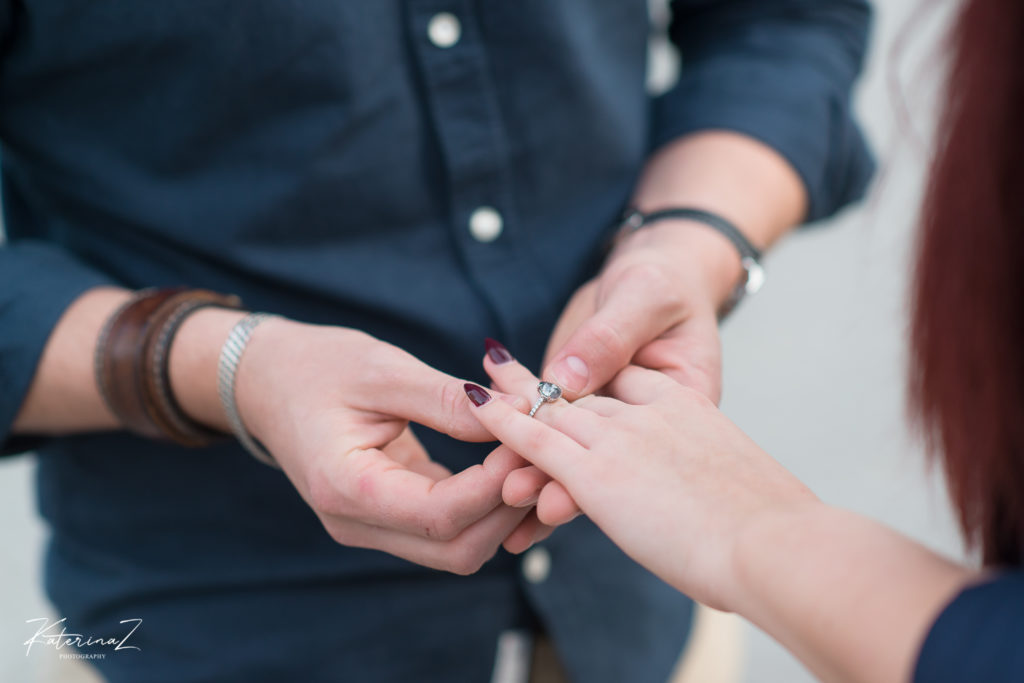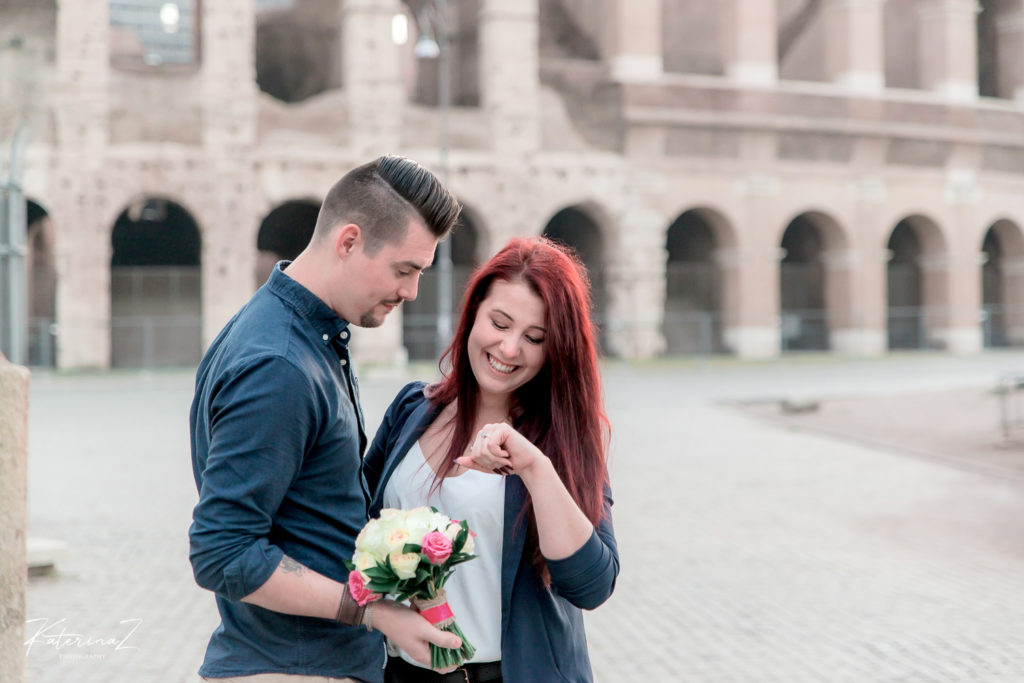 "The first morning in Rome, Brandon and I woke up before the sun to catch the sunrise coming up above the roman colosseum. Brandon reccommended we go early rather than later to avoid the crowds, which totally made sense. So, as I am admiring the incredible piece of history with my best friend by my side, I turned to find him on one knee, asking me to be his wife. As this was all happening, Brandon had arranged a local photographer to capture everything. This literally feels like a dream, this vacation was unforgettable and I am so excited for what's to come." Warrin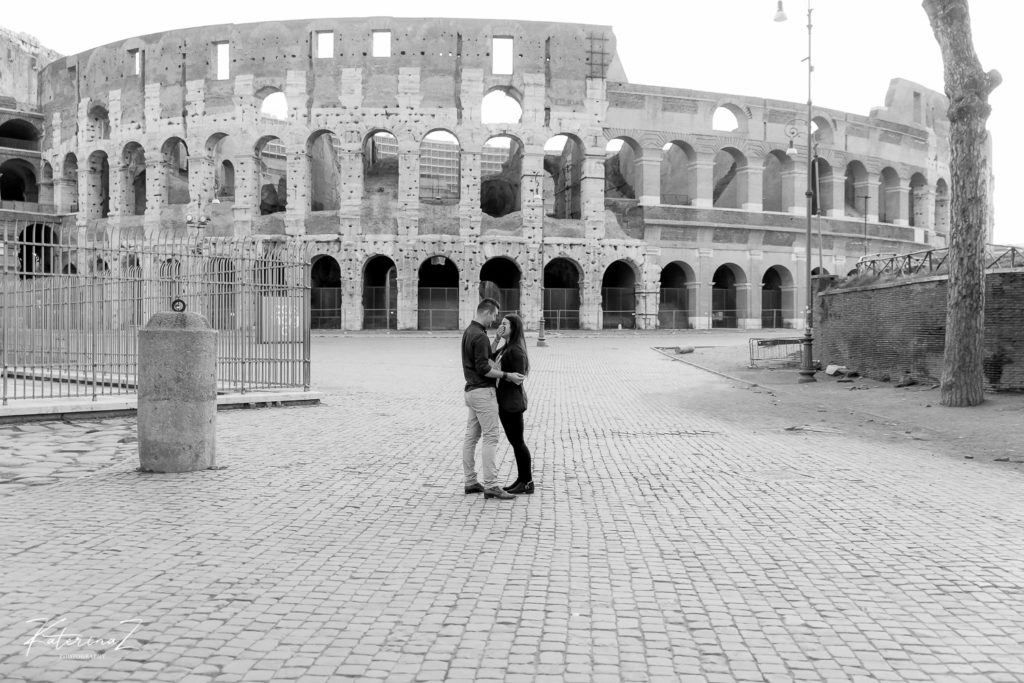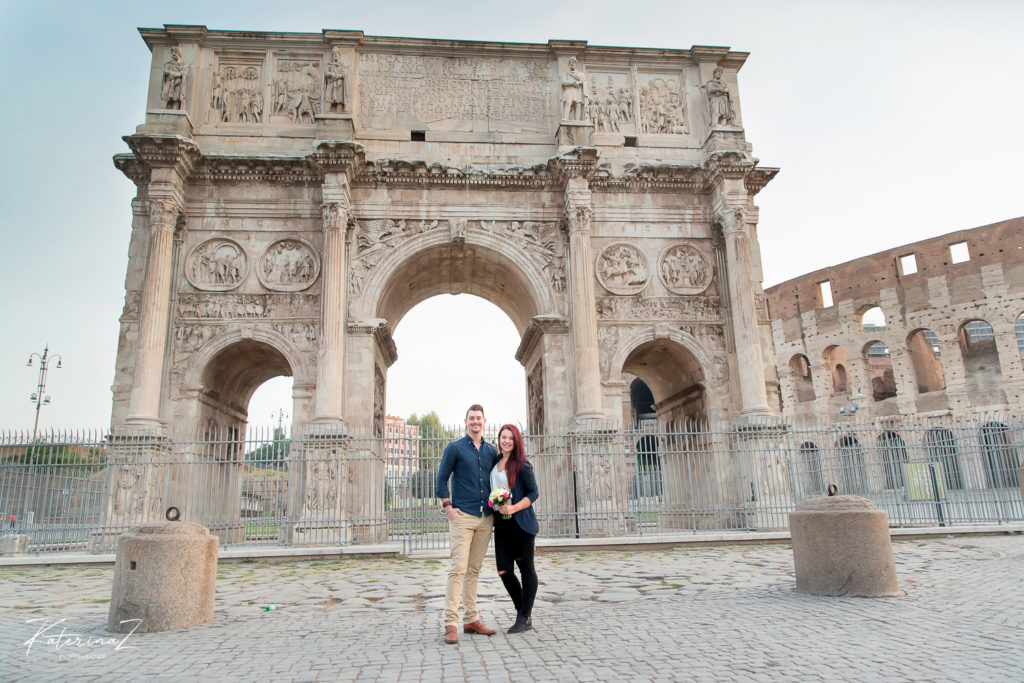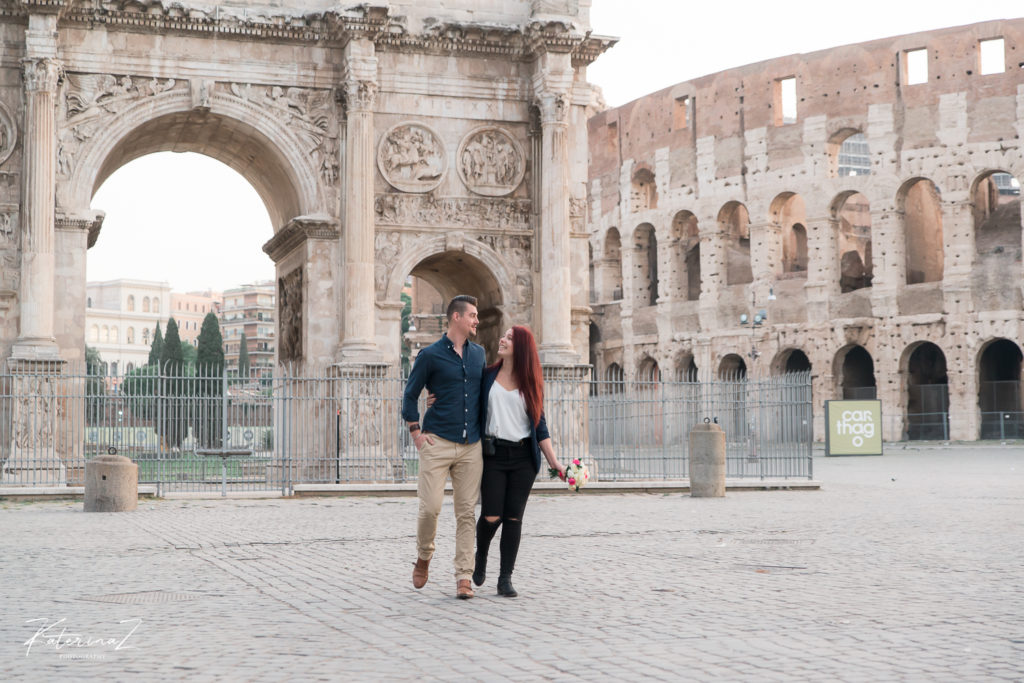 After she said "YES" we walked across Roman Forum and made mini-engagement session. The light was magnificent on the day and gave us such wonderful images.