If you are looking for beautiful outdoor shooting locations, Rome is definitely the city where you'll find a lot of nice places. Here are a few of my favourite spots that are good for shoots. Getting around in Rome is very easy: most of the locations are just walkable distance from each other (like Spanish Steps & Trevi Fountain, Colosseo & Roman Forum, Pantheon & Navona Square)
Alex & Alena were in Rome for thei honeymoon and they wanted to have their after wedding session done in Rome . I suggested to start early morning at Trevi Fountain to avoid crowds, given that it is one of the most iconic (and obviously one of the busies) spots in Rome.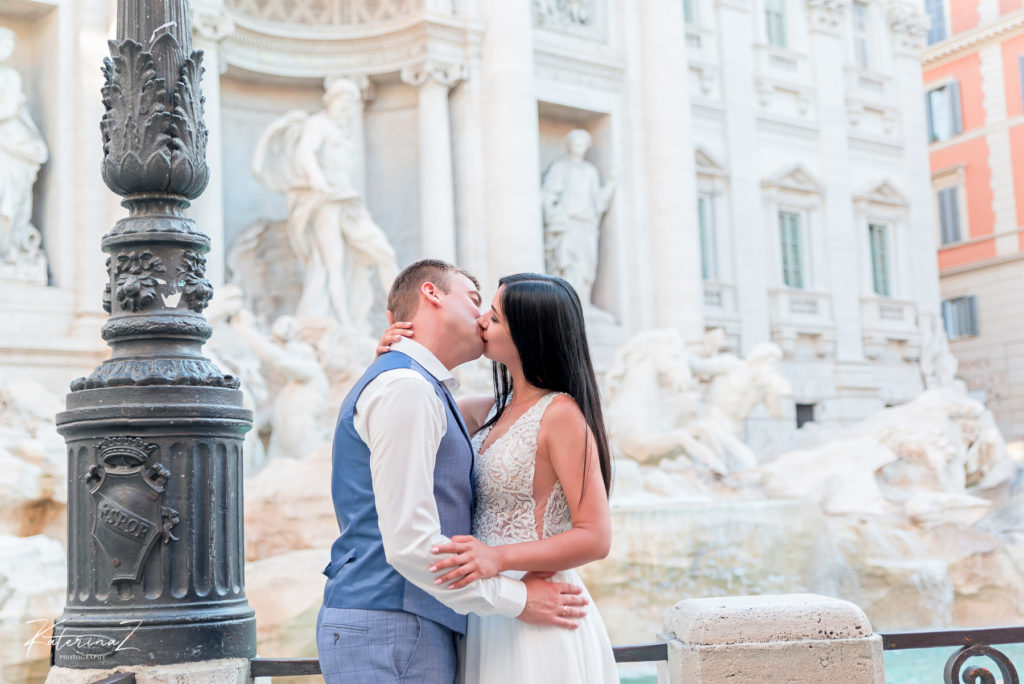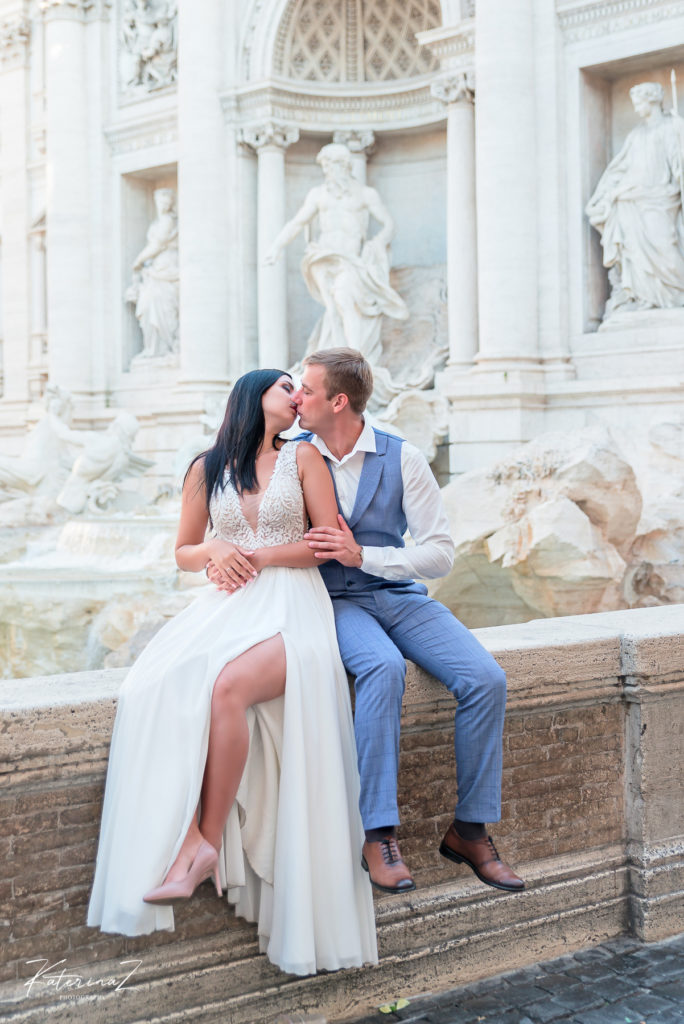 After that, we stopped at my favorite location- Pantheon: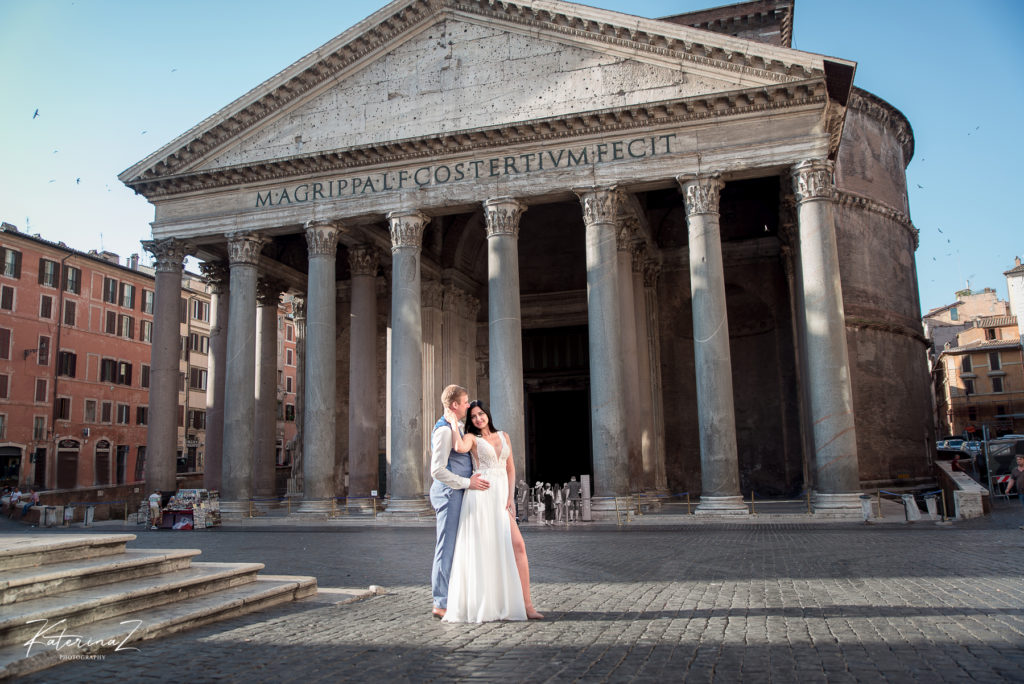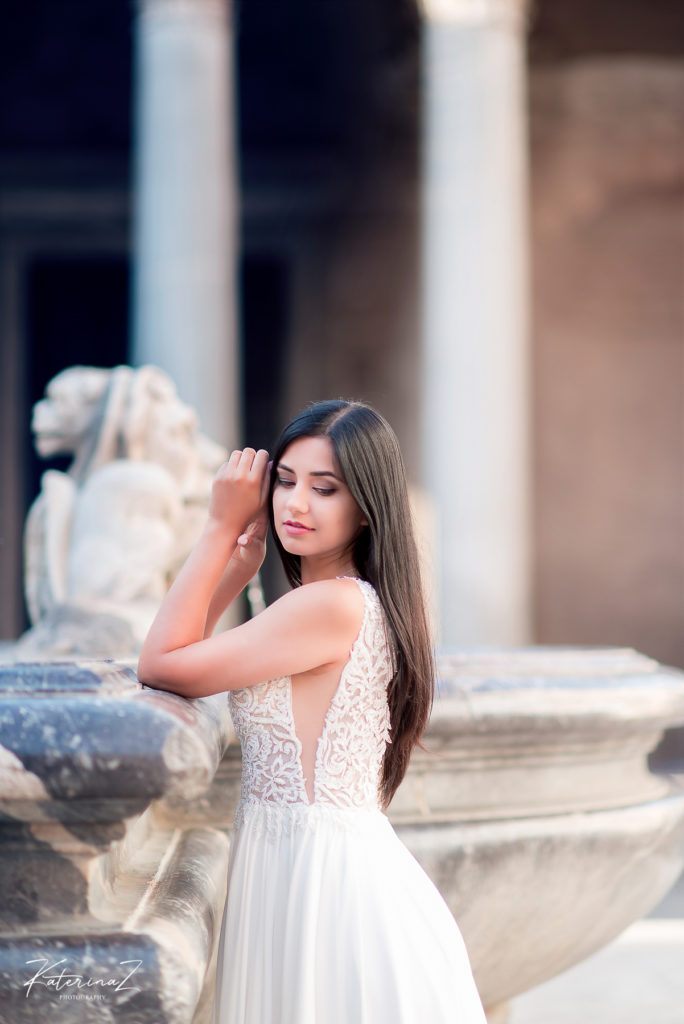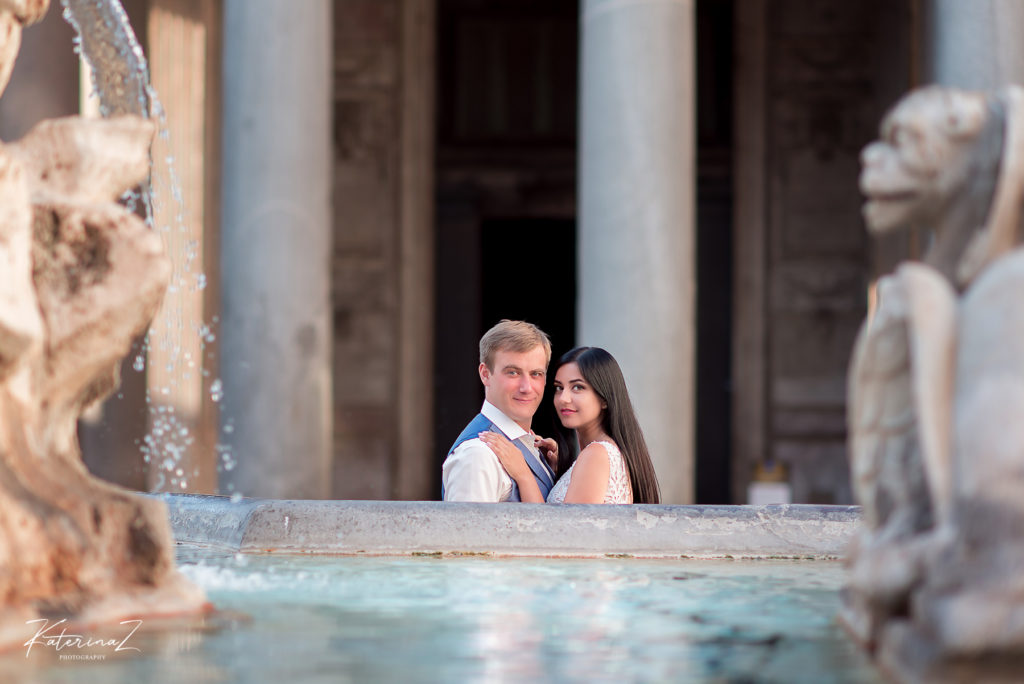 After Pantheon we moved to Piazza Venezia – famous for its elegant architecture. It offers a lot of beautiful angles for your engagement or wedding photos in Rome.